June 2020. On 13 March, President of Spain Pedro Sánchez announced a declaration of a nationwide State of Alarm for 15 days which extended to a total of 3 months. 
All residents were mandated to remain in their normal residences except to purchase food and medicines, work or attend emergencies, or walk the dog.
​​​​​​​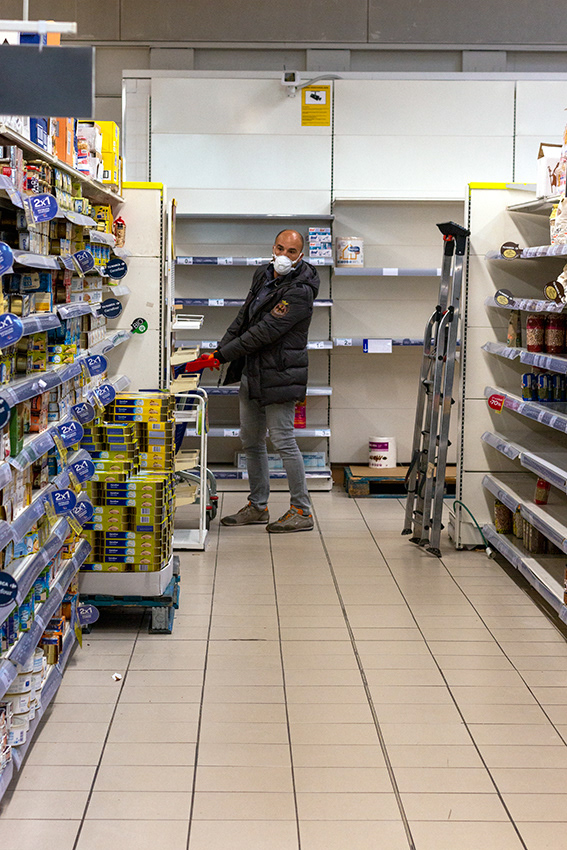 Ek hoef niemand te vertel wat op hierdie foto's gebeur nie, aangesien die meerderheid van die wêreld se bevolking deur 'n soortgelyke ervaring leef. Hoe gaan die lewe wees nadat hierdie krisis verby is? Is u optimisties? Die natuur herwin nou ruimtes terug van plekke waarop die mens al hoe meer ingetrek het. Hoe lank sal dit duur? Ten minste het die voëls nou iets om oor te sing.
Nuk kam pse t'i tregoj askujt për atë që po ndodh në këto foto, pasi shumica e popullsisë së botës po jeton përmes një përvoje të ngjashme. Si do të jetë jeta pasi të ketë mbaruar kjo krizë? A jeni optimist? Tani natyra po rimarr hapësirat nga vendet ku njerëzit gjithnjë e më shumë i kanë shkelur. Sa do të zgjasë? Të paktën zogjtë kanë diçka për të kënduar tani për tani.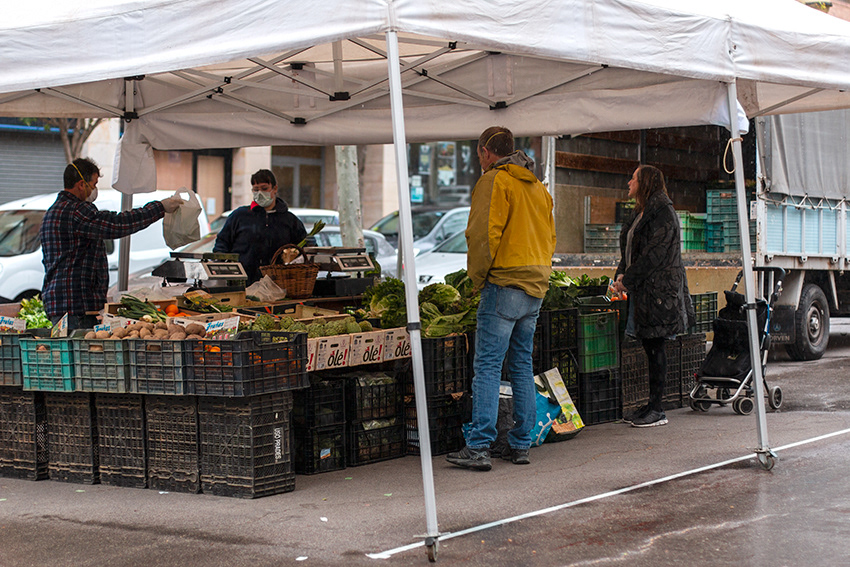 የአብዛኛው የዓለም ህዝብ ተመሳሳይ ተሞክሮ እያሳለፈ ስለሆነ በእነዚህ ፎቶዎች ውስጥ ምን እየሆነ እንዳለ ለማንም መናገር የለብኝም። ይህ ቀውስ ካለቀ በኋላ ሕይወት ምን ይመስላል? እርግጠኛ ነዎት? ተፈጥሮ አሁን የሰው ልጆች ከበዙባቸው ስፍራዎች ተመልሰዋል ፡፡ ለምን ያህል ጊዜ ይቆያል? ቢያንስ ወፎቹ አሁን የሚዘምሩት አንድ ነገር አላቸው ፡፡
ye'ābizanyawi ye'alemi hizibi temesasayi temokiro iyasalefe silehone be'inezīhi fotowochi wisit'i mini iyehone inidale lemanimi menageri yelebinyimi። yihi k'ewisi kalek'e beḫwala ḥiyiweti mini yimesilali? irigit'enya newoti? tefet'iro āhuni yesewi lijochi kebezubachewi sifirawochi temelisewali ፡፡ lemini yahili gīzē yik'oyali? bīyanisi wefochu āhuni yemīzemiruti ānidi negeri ālachewi ፡፡
لست مضطرًا إلى إخبار أي شخص عما يحدث في هذه الصور ، لأن غالبية سكان العالم يعيشون تجربة مماثلة. كيف ستكون الحياة بعد انتهاء هذه الأزمة؟ هل أنت متفائل؟ تستعيد الطبيعة الآن المساحات من الأماكن التي اعتد عليها البشر بشكل متزايد. الى متى سوف يستمر؟ على الأقل الطيور لديها شيء تغني عنه الآن.
last mdtrana 'iilaa 'iikhbar 'ayi shakhs eamaa yahduth fi hadhih alsuwar , li'ana ghalbyt sukkan alealam yaeishun tajribatan mumathilata. kayf satakun alhayat baed aintiha' hadhih alazm? hal 'ant mutafayil?an tastaeid altabieat alan almisahat min al'amakin alty aietada ealayha albashar bishakl mutazayidin. 'iilaa mataa sawf yastamiru? ela alaqli altuyur ladayha shay' tughni eanh alan.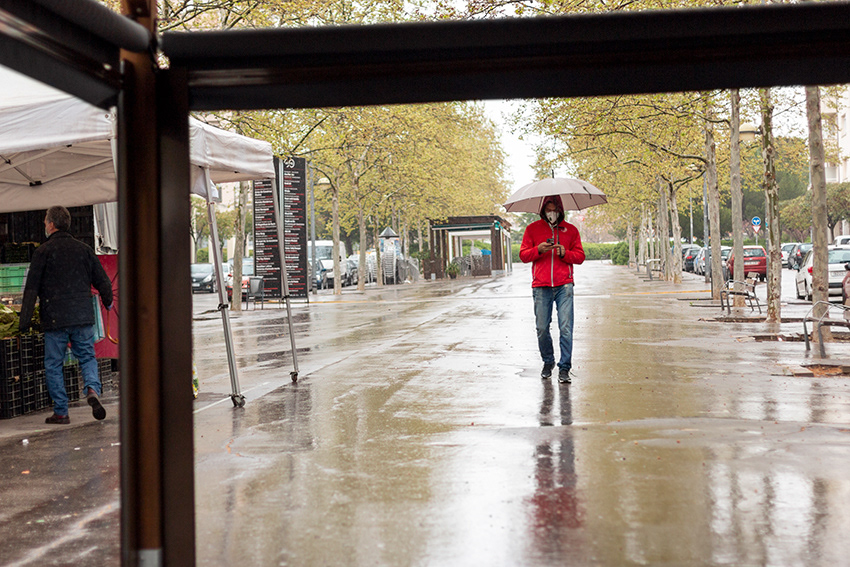 Ես պետք չէ որևէ մեկին պատմել այն մասին, թե ինչ է կատարվում այս լուսանկարներում, քանի որ աշխարհի բնակչության մեծամասնությունը ապրում է նմանատիպ փորձի միջոցով: Ինչպիսի՞ն կլինի կյանքը այս ճգնաժամի ավարտից հետո: Լավատես եք: Բնությունն այժմ վերականգնում է տարածքները այն վայրերից, որոնց վրա մարդիկ ավելի ու ավելի են բռնվել: Ինչքա՞ն կտևի: Առնվազն թռչունները առայժմ երգելու բան ունեն:
Yes petk' ch'e voreve mekin patmel ayn masin, t'e inch' e katarvum ays lusankarnerum, k'ani vor ashkharhi bnakch'ut'yan metsamasnut'yuny aprum e nmanatip p'vordzi mijots'ov: Inch'pisi՞n klini kyank'y ays chgnazhami avartits' heto: Lavates yek': Bnut'yunn ayzhm verakangnum e taratsk'nery ayn vayrerits', voronts' vra mardik aveli u aveli yen brrnvel: Inch'k'a՞n ktevi: Arrnvazn t'rrch'unnery arrayzhm yergelu ban unen: 
29 March All non-essential workers are ordered to remain at home for the next 14 days.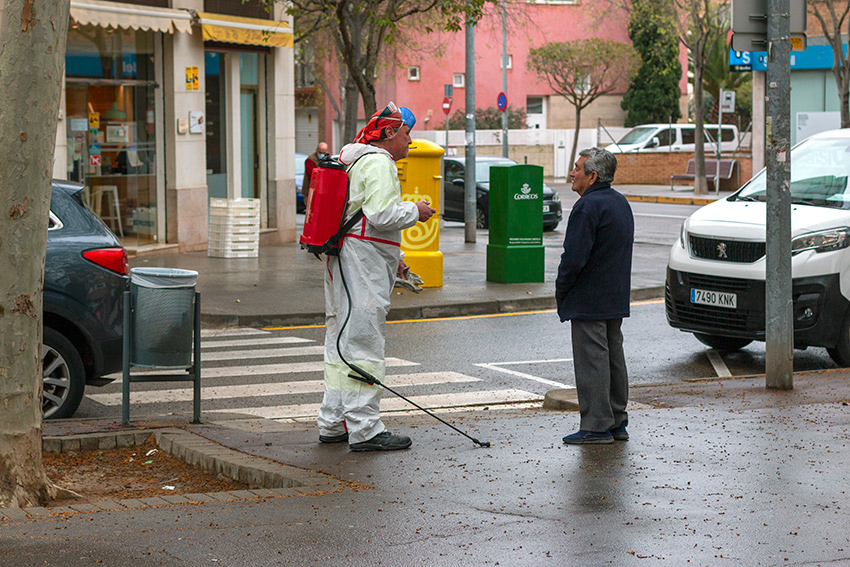 Bu fotolarda baş verənlər barədə heç kimə danışmaq məcburiyyətində deyiləm, çünki dünya əhalisinin əksəriyyəti oxşar təcrübə ilə yaşayır. Bu böhran başa çatdıqdan sonra həyat necə olacaq? Optimistsiniz? Təbiət indi insanların getdikcə daha çox zəbt etdikləri yerlərdən geri qalır. Nə qədər davam edəcək? Ən azından quşların indiki vaxtda oxuması üçün bir şey var.
Ez dut inori esan behar argazki hauetan gertatzen ari dena, munduko biztanle gehienak antzeko esperientzia baten bidez bizi baitira. Nolakoa izango da bizitza krisi hau amaitu ondoren? Baikorra zara? Naturak gizakiak gero eta gehiago okupatu dituen lekuetatik atzera egiten ari da espazioak. Zenbat iraungo du? Gutxienez hegaztiek oraingoz badute zerbait kantatzeko.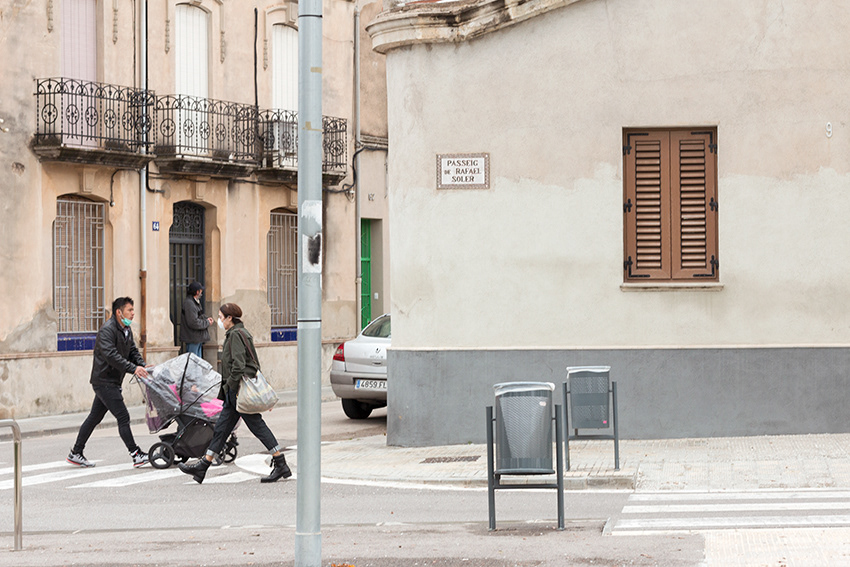 Мне не трэба нікому распавядаць пра тое, што адбываецца на гэтых фотаздымках, бо большасць насельніцтва свету перажывае падобны досвед. Якім будзе жыццё пасля таго, як гэты крызіс скончыцца? Вы аптымісты? Прырода зараз вяртае прасторы з месцаў, куды людзі ўсё часцей замахваюцца. Як доўга гэта будзе доўжыцца? Прынамсі, птушкам цяпер ёсць пра што спяваць.
Mnie nie treba nikomu raspaviadać pra toje, što adbyvajecca na hetych fotazdymkach, bo boĺšasć nasieĺnictva svietu pieražyvaje padobny dosvied. Jakim budzie žyccio paslia taho, jak hety kryzis skončycca? Vy aptymisty? Pryroda zaraz viartaje prastory z miescaŭ, kudy liudzi ŭsio časciej zamachvajucca. Jak doŭha heta budzie doŭžycca? Prynamsi, ptuškam ciapier josć pra što spiavać.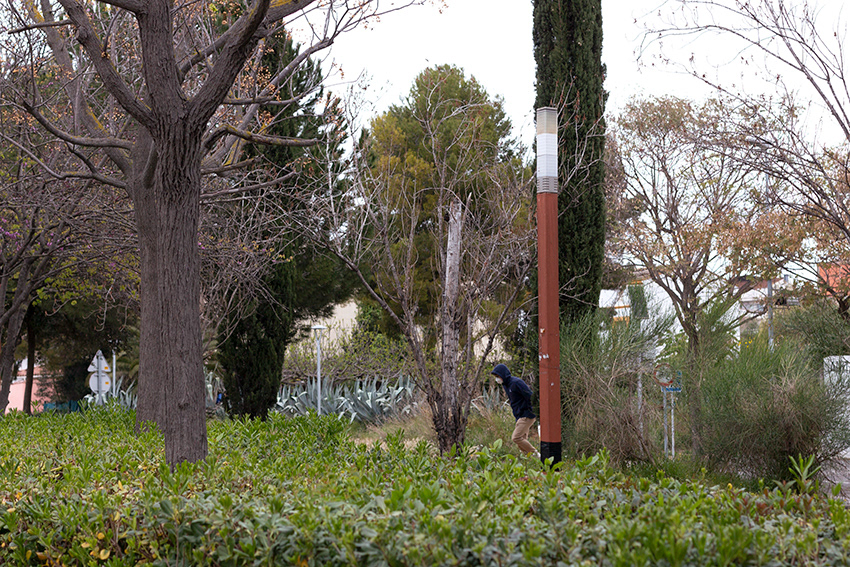 এই ফটোগুলিতে কী ঘটছে সে সম্পর্কে আমাকে কাউকে বলার দরকার নেই, কারণ বিশ্বের বেশিরভাগ জনসংখ্যা একইরকম অভিজ্ঞতার মধ্য দিয়ে জীবনযাপন করছে। এই সঙ্কট শেষ হওয়ার পরে জীবন কেমন হবে? আপনি কি আশাবাদী? প্রকৃতি এখন যে জায়গাগুলি মানুষের ক্রমবর্ধমানভাবে ছিটকে পড়েছে সেগুলি থেকে জায়গা পুনরুদ্ধার করছে। কতক্ষণ স্থায়ী হবে? কমপক্ষে পাখিদের আপাতত গান করার মতো কিছু আছে।
Ē'i phaṭōgulitē kī ghaṭachē sē samparkē āmākē kā'ukē balāra darakāra nē'i, kāraṇa biśbēra bēśirabhāga janasaṅkhyā ēka'irakama abhijñatāra madhya diẏē jībanayāpana karachē. Ē'i saṅkaṭa śēṣa ha'ōẏāra parē jībana kēmana habē? Āpani ki āśābādī? Prakr̥ti ēkhana yē jāẏagāguli mānuṣēra kramabardhamānabhābē chiṭakē paṛēchē sēguli thēkē jāẏagā punarud'dhāra karachē. Katakṣaṇa sthāẏī habē? Kamapakṣē pākhidēra āpātata gāna karāra matō kichu āchē.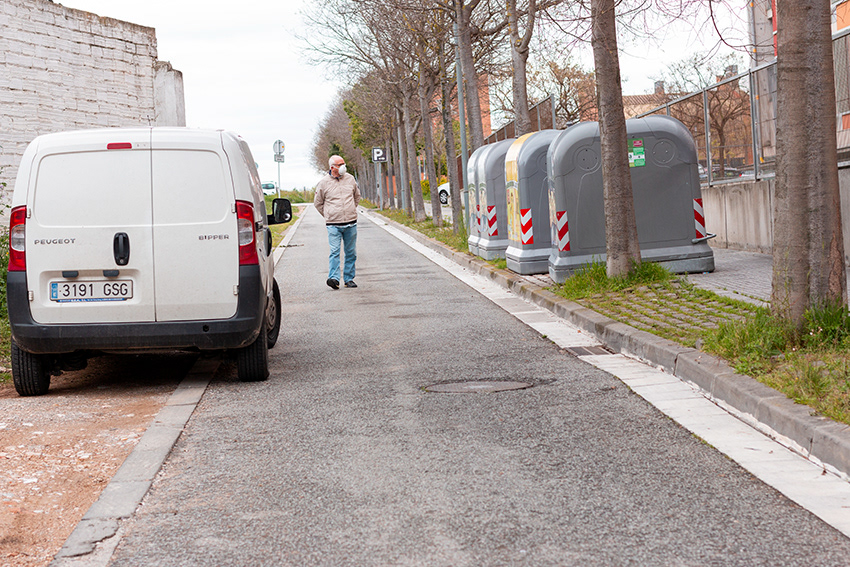 Ne moram nikome govoriti o onome što se događa na ovim fotografijama, jer većina svjetske populacije proživljava slično iskustvo. Kakav će biti život nakon završetka ove krize? Jeste li optimistični? Priroda se vraća prostorima sa mjesta na koja su ljudi sve više posezali. Koliko će trajati? Barem ptice za sada imaju o čemu pjevati.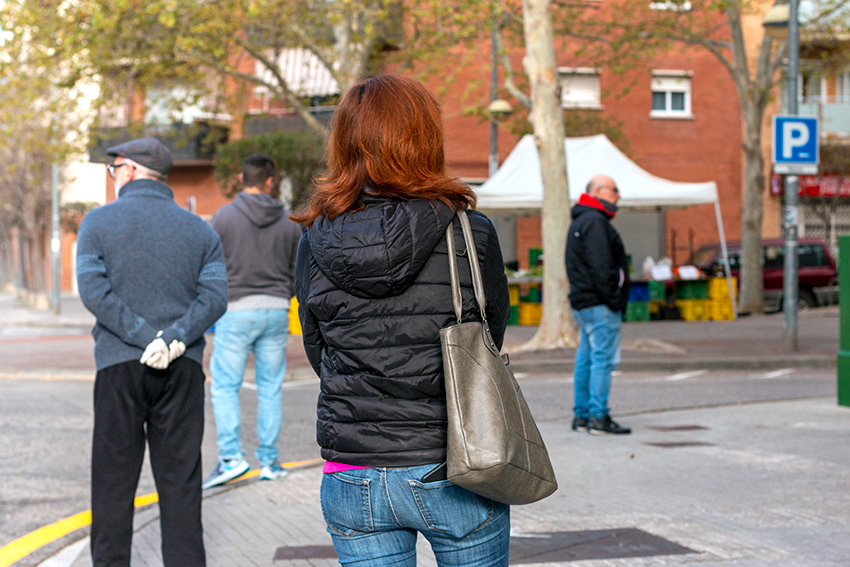 Не е нужно да разказвам на никого за това, което се случва на тези снимки, тъй като по-голямата част от световното население преживява подобно преживяване. Какъв ще бъде животът след края на тази криза? Оптимист ли сте? Природата вече възстановява пространства от места, на които хората все по-често са посегали. Колко ще продължи? Поне засега птиците имат за какво да пеят.
Ne e nuzhno da razkazvam na nikogo za tova, koeto se sluchva na tezi snimki, tŭĭ kato po-golyamata chast ot svetovnoto naselenie prezhivyava podobno prezhivyavane. Kakŭv shte bŭde zhivotŭt sled kraya na tazi kriza? Optimist li ste? Prirodata veche vŭzstanovyava prostranstva ot mesta, na koito khorata vse po-chesto sa posegali. Kolko shte prodŭlzhi? Pone zasega ptitsite imat za kakvo da peyat.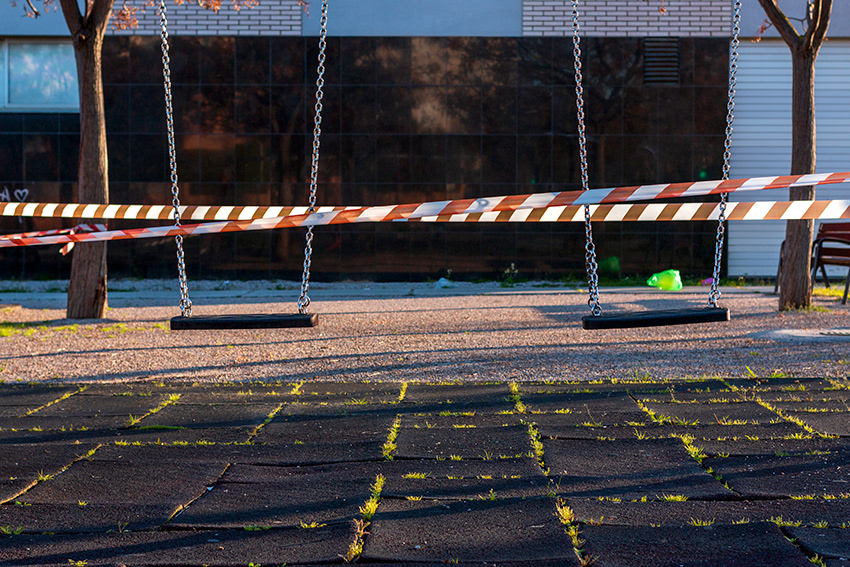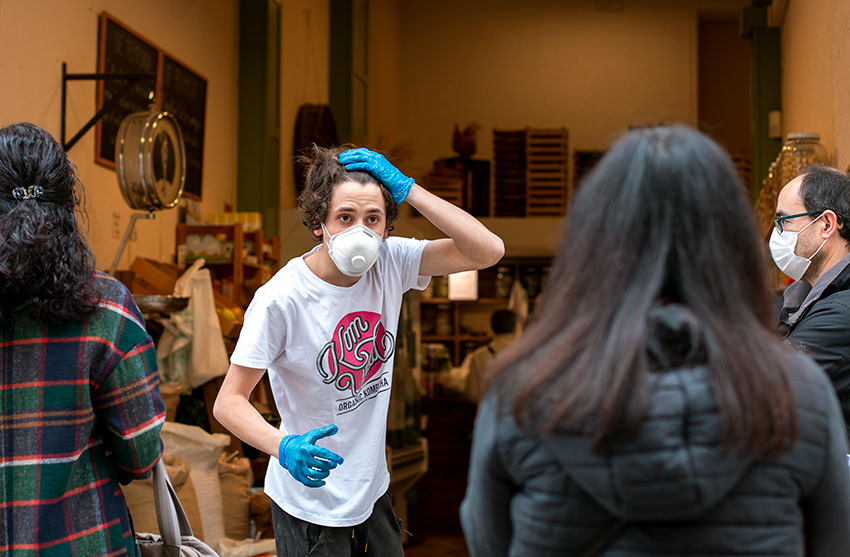 No he d'explicar ningú sobre què passa en aquestes fotos, ja que la majoria de la població mundial viu amb una experiència similar. Com serà la vida un cop acabada aquesta crisi? Ets optimista? La naturalesa recupera espais després de llocs on els humans estan cada cop més forts. Quant durarà? Almenys els ocells tenen alguna cosa per cantar de moment.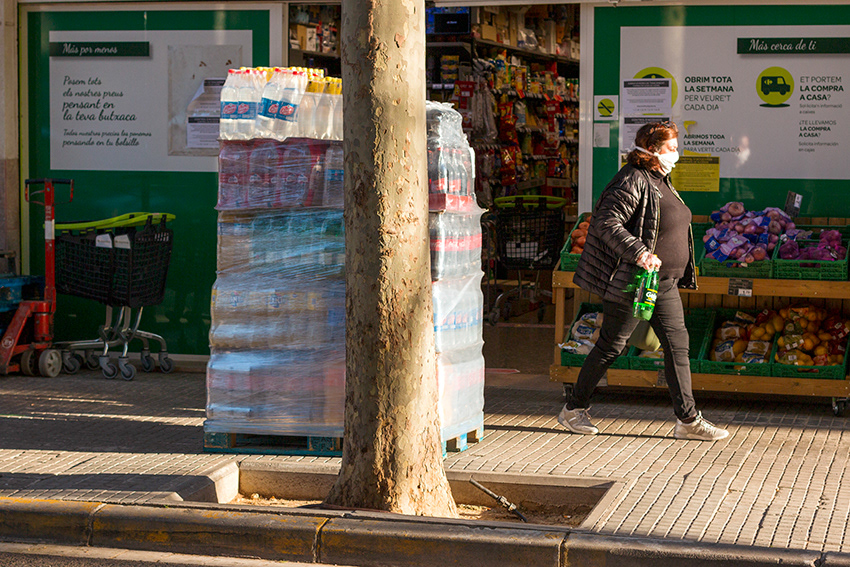 Dili nako kinahanglan isulti sa bisan kinsa bahin sa mga nagakahitabo sa kini nga mga litrato, tungod kay ang kadaghanan sa populasyon sa kalibutan nagkinabuhi pinaagi sa susamang kasinatian. Unsa ang kahimtang sa kinabuhi human matapos ang kini nga krisis? Malaumon ka ba? Ang kinaiyahan karon nag-uli sa mga wanang gikan sa mga lugar nga labi nga naagaw sa tawo. Unsa ka dugay kini? Labing menos ang mga langgam adunay us aka awiton alang karon.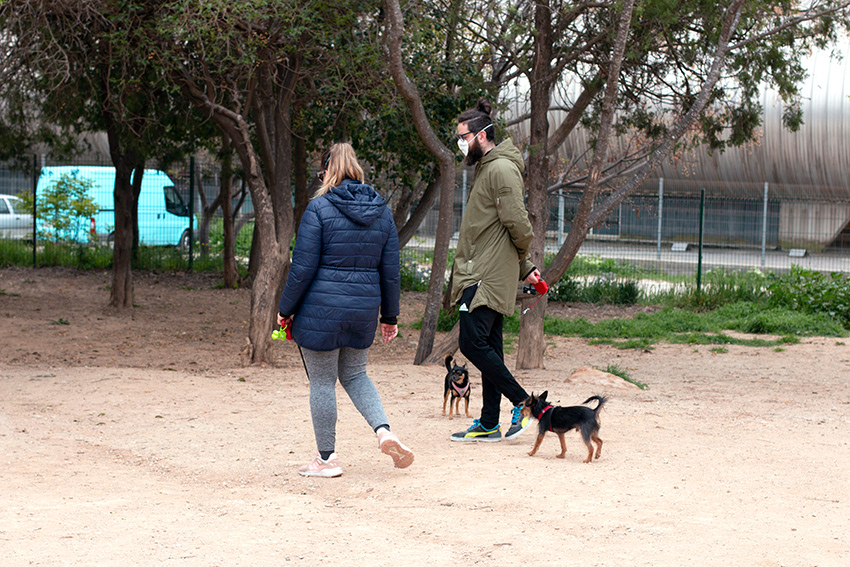 Sindiyenera kuuza wina aliyense za zomwe zikuchitika pazithunzizi, chifukwa anthu ambiri padziko lapansi pano ali ndi zomwezi. Kodi moyo udzakhala wotani mavuto atatha? Kodi mukuyembekeza? Zachilengedwe tsopano zikuwombolera malo kuchokera m'malo omwe anthu adalowererapo. Zimatenga nthawi yayitali bwanji? Osachepera mbalamezo zimakhala ndi nyimbo zoti ziziimbira pano.
On 13 April, workers in some non-essential sectors, such as construction and industry, who cannot work remotely are allowed to return to work.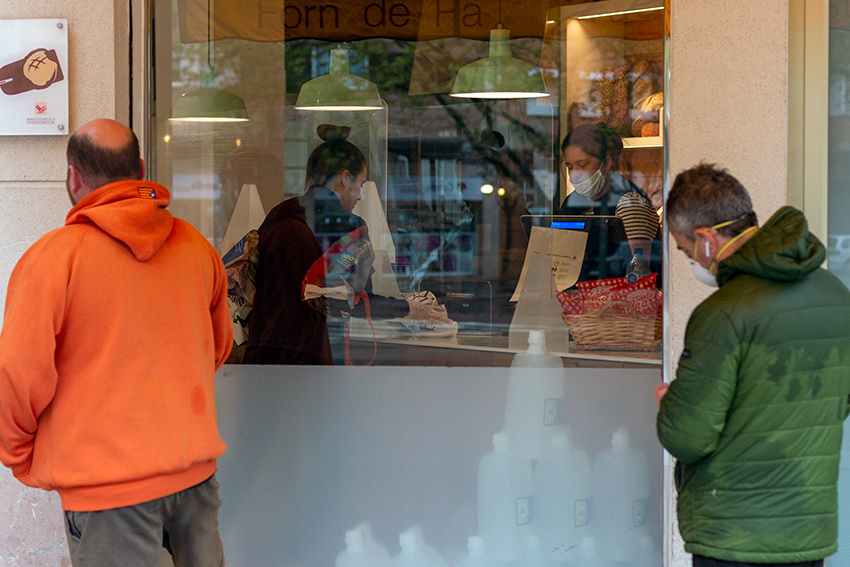 我不必告诉任何人这些照片中发生的事情,因为世界上大多数人口都生活在类似的经历中。 这场危机结束后,生活会是什么样? 你乐观吗? 大自然现在正在从人类日益入侵的地方收回空间。 它会持续多久? 至少这些鸟现在要唱歌。
Wǒ bùbì gàosù rènhé rén zhèxiē zhàopiàn zhōng fāshēng de shìqíng, yīnwèi shìjiè shàng dà duōshù rénkǒu dōu shēnghuó zài lèisì de jīnglì zhōng. Zhè chǎng wéijī jiéshù hòu, shēnghuó huì shì shénme yàng? Nǐ lèguān ma? Dà zìrán xiànzài zhèngzài cóng rénlèi rìyì rùqīn dì dìfāng shōuhuí kōngjiān. Tā huì chíxù duōjiǔ? Zhìshǎo zhèxiē niǎo xiànzài yào chànggē.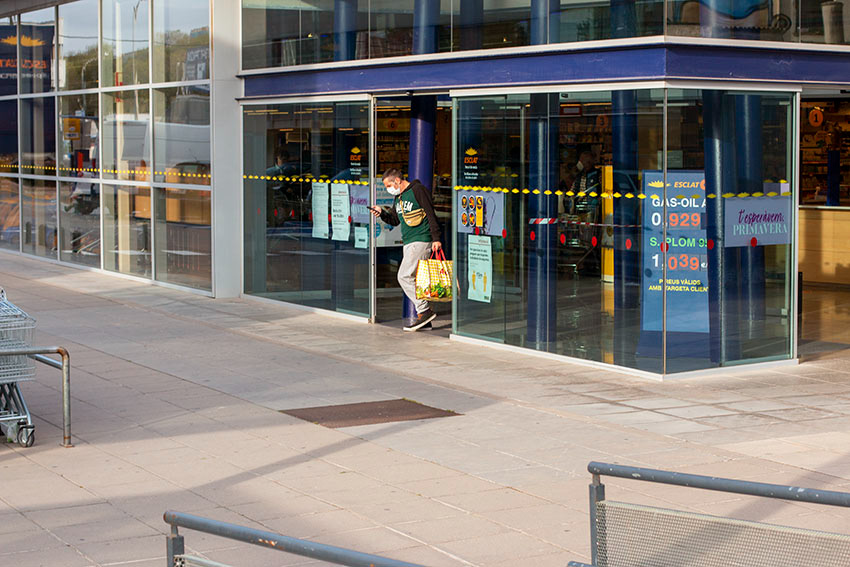 Ùn deve micca parlà à nimu di ciò chì succede in queste ritratti, postu chì a maiò parte di a pupulazione di u mondu vive per una sperienza simile. Cosa sarà a vita dopu issa crisa hè finita? Sò ottimista? A natura hà avà ricuperà i spazii di ritornu da i posti chì l'omu anu sempre più incruciatu. Quantu durà? Almenu l'acelli anu qualcosa di cantà per ora.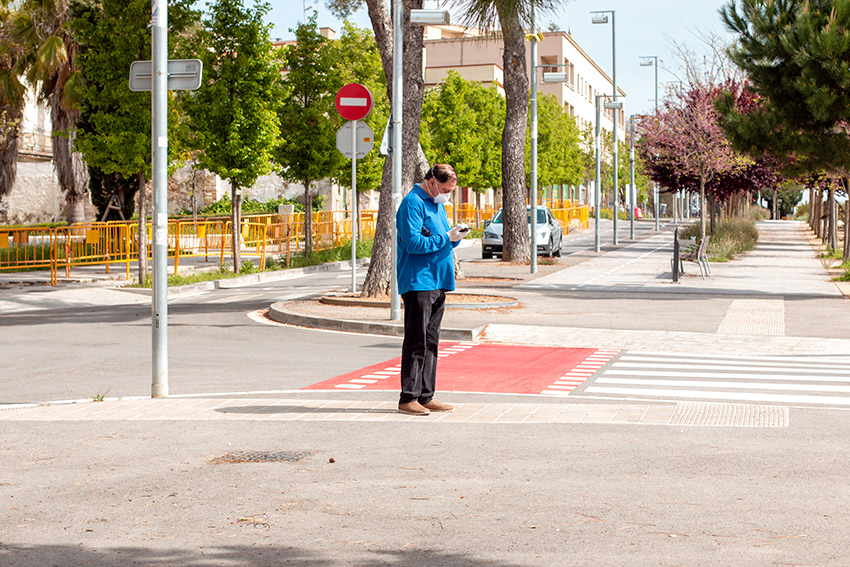 Ne moram nikome govoriti o onome što se događa na ovim fotografijama, jer većina svjetske populacije proživljava slično iskustvo. Kakav će biti život nakon završetka ove krize? Jeste li optimistični? Priroda se vraća prostorima od mjesta na koja su ljudi sve više posezali. Koliko dugo će trajati? Barem ptice za sada imaju o čemu pjevati.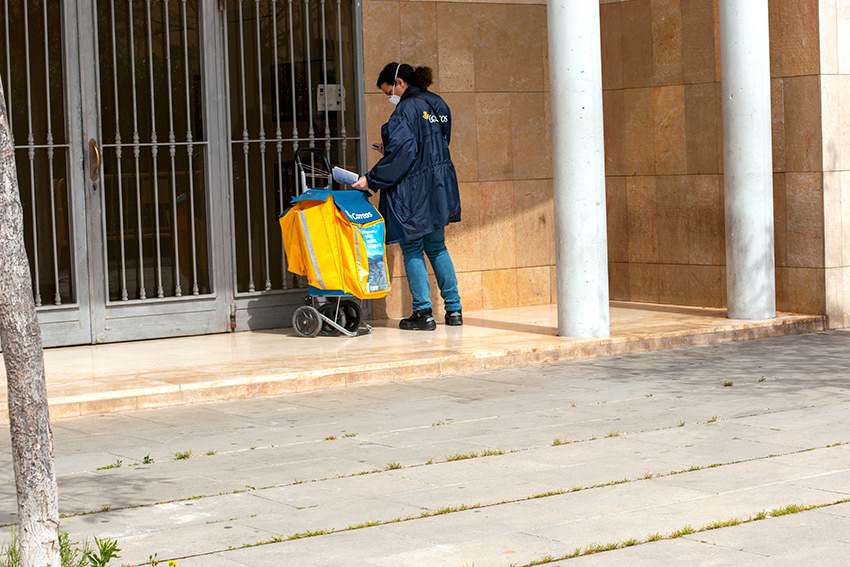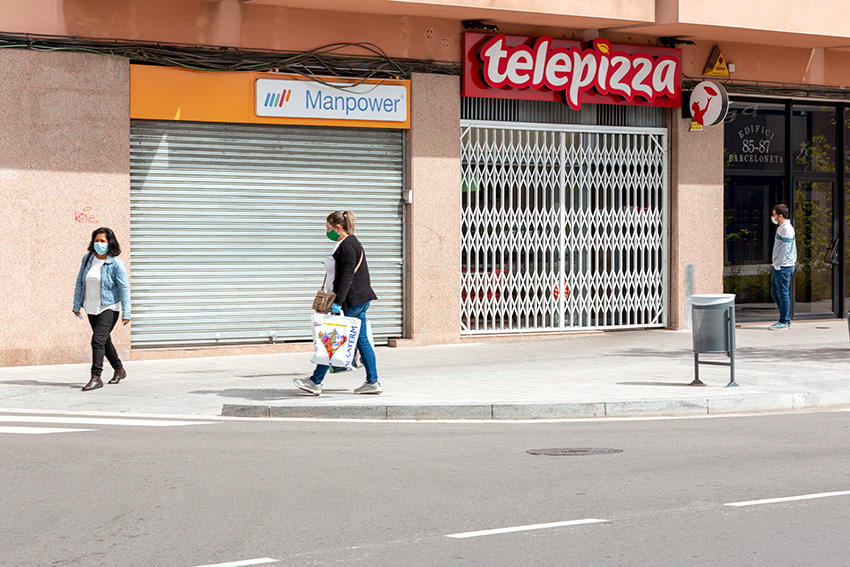 Nemusím nikomu říkat o tom, co se děje na těchto fotkách, protože většina světové populace prožívá podobný zážitek. Jaký bude život po skončení této krize? Jste optimističtí? Příroda nyní získává zpět prostory z míst, na která lidé stále více zasahují. Jak dlouho to vydrží? Aspoň ptáci mají prozatím co zpívat.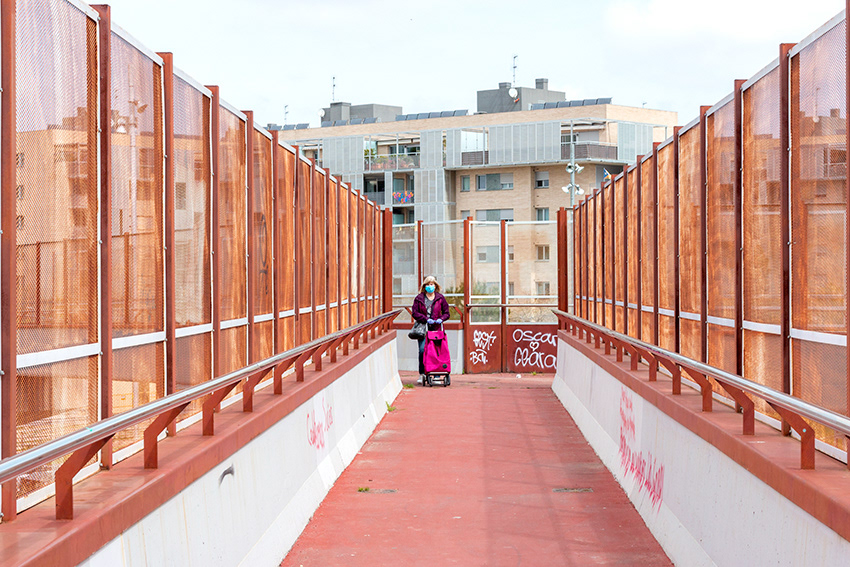 Jeg behøver ikke at fortælle nogen om, hvad der sker på disse fotos, da størstedelen af verdens befolkning lever gennem en lignende oplevelse. Hvordan vil livet være, når denne krise er forbi? Er du optimistisk? Naturen genvinder nu rum tilbage fra steder, som mennesker i stigende grad har gået ind på. Hvor længe vil det vare? I det mindste har fuglene noget at synge om indtil videre.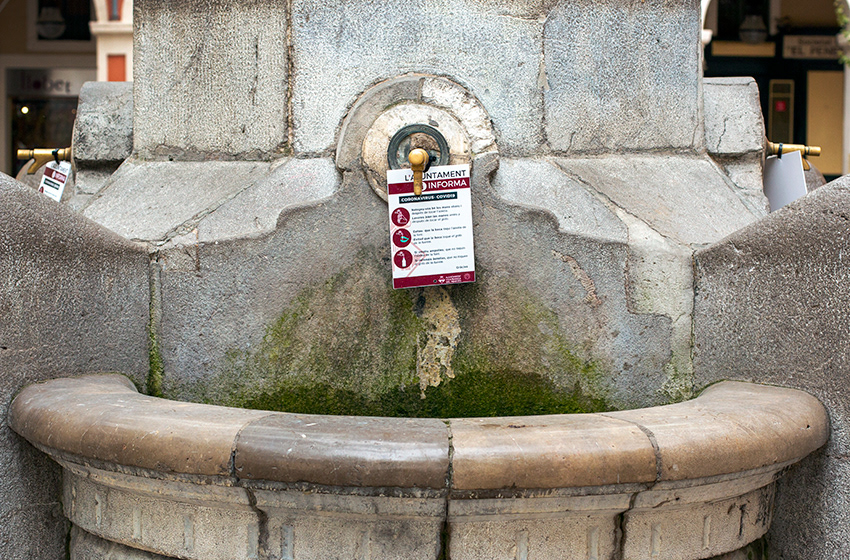 Ik hoef niemand te vertellen wat er op deze foto's gebeurt, aangezien de meerderheid van de wereldbevolking een soortgelijke ervaring meemaakt. Hoe zal het leven zijn als deze crisis voorbij is? Ben je optimistisch? De natuur herwint nu ruimtes terug van plaatsen die mensen steeds meer hebben aangetast. Hoe lang blijft dat zo? De vogels hebben nu tenminste iets om over te zingen.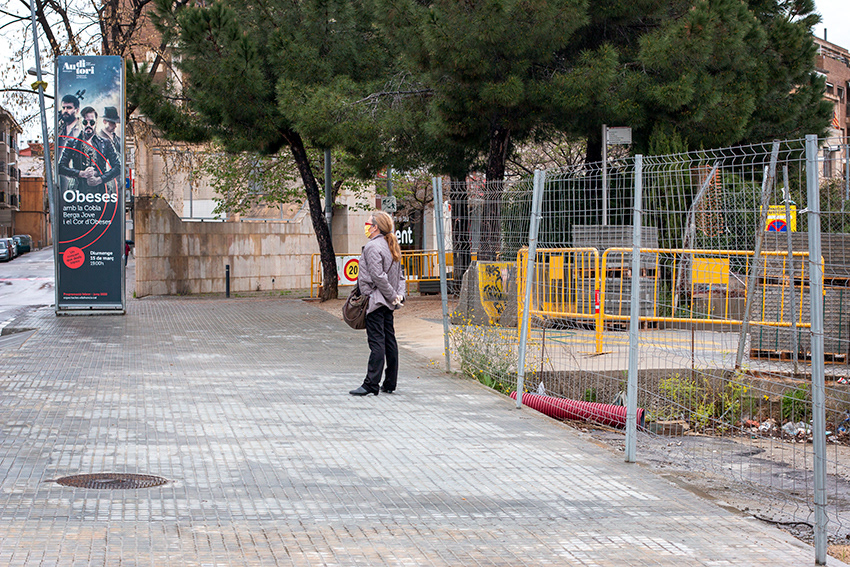 Mi ne devas rakonti al neniu pri tio, kio okazas en ĉi tiuj fotoj, ĉar la plimulto de la monda loĝantaro vivas per simila sperto. Kiel estos la vivo post kiam ĉi tiu krizo finiĝos? Ĉu vi estas optimisma? La naturo nun reakiras spacojn de lokoj, kiujn homoj ĉiam pli enŝovis. Ĝis kiam ĝi daŭros? Almenaŭ la birdoj havas ion por kanti por nun.
Ma ei pea kellelegi nende fotode toimumisest rääkima, kuna suurem osa maailma elanikkonnast elab läbi sarnase kogemuse. Milline saab olema elu pärast selle kriisi lõppu? Kas olete optimistlik? Loodus võtab tagasi ruume tagasi kohtadest, kuhu inimesed on üha enam sattunud. Kui kaua see kestab? Vähemalt on lindudel praegu midagi laulda.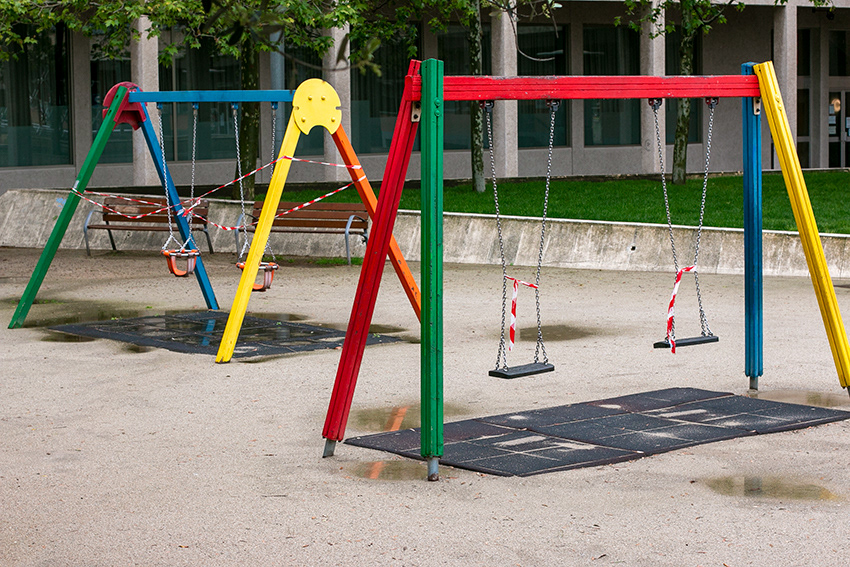 Hindi ko kailangang sabihin sa kahit sino tungkol sa kung ano ang nangyayari sa mga larawang ito, dahil ang karamihan sa populasyon ng mundo ay nabubuhay sa pamamagitan ng isang katulad na karanasan. Ano ang magiging buhay pagkatapos ng krisis na ito? Sigurado ka ba? Ang likas na kalikasan ay muling nababawi ang mga puwang pabalik mula sa mga lugar na pinarami ng mga tao. Gaano katagal ito? Hindi bababa sa mga ibon ay may isang bagay na aawit tungkol sa ngayon.
On 23 April, the state of alarm was extended until 9 May, with further extensions envisioned.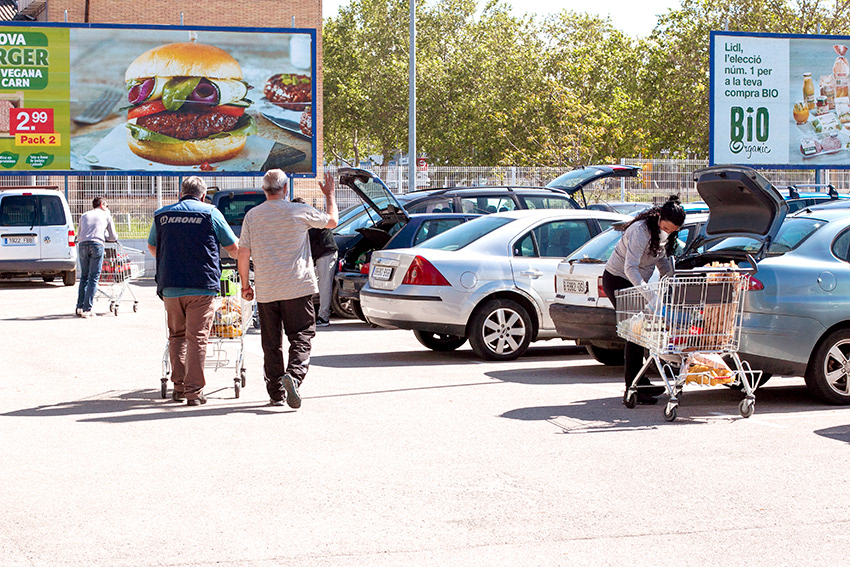 Minun ei tarvitse kertoa kenellekään näiden valokuvien tapahtumista, koska suurin osa maailman väestöstä elää samanlaisen kokemuksen kautta. Millainen elämä on tämän kriisin päätyttyä? Oletko optimistinen? Luonto ottaa nyt tilat takaisin paikoista, joihin ihmiset ovat yhä enemmän osallistuneet. Miten kauan se tulee kestämään? Ainakin linnuilla on jotain laulaa nyt.
Je n'ai à parler à personne de ce qui se passe sur ces photos, car la majorité de la population mondiale vit une expérience similaire. À quoi ressemblera la vie après la fin de cette crise? Êtes-vous optimiste? La nature reprend maintenant des espaces aux endroits où les humains ont de plus en plus empiété. Combien de temps ça va durer? Au moins, les oiseaux ont quelque chose à chanter pour l'instant.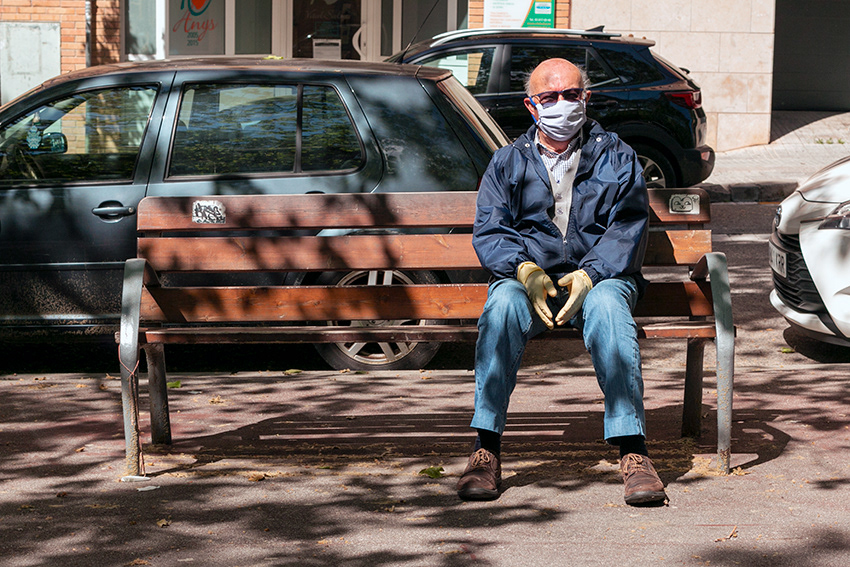 Ik hoech gjinien te fertellen oer wat der bart yn dizze foto's, om't de mearderheid fan 'e befolking fan' e wrâld troch in ferlykbere ûnderfining libbet. Hoe sil it libben wêze nei't dizze krisis foarby is? Bisto optimistysk? De natuer makket wer romten werom fan plakken dy't minsken hieltyd mear ynkrongen hawwe. Hoe lang sil it duorje? Teminsten hawwe de fûgels foarearst wat om oer te sjongen.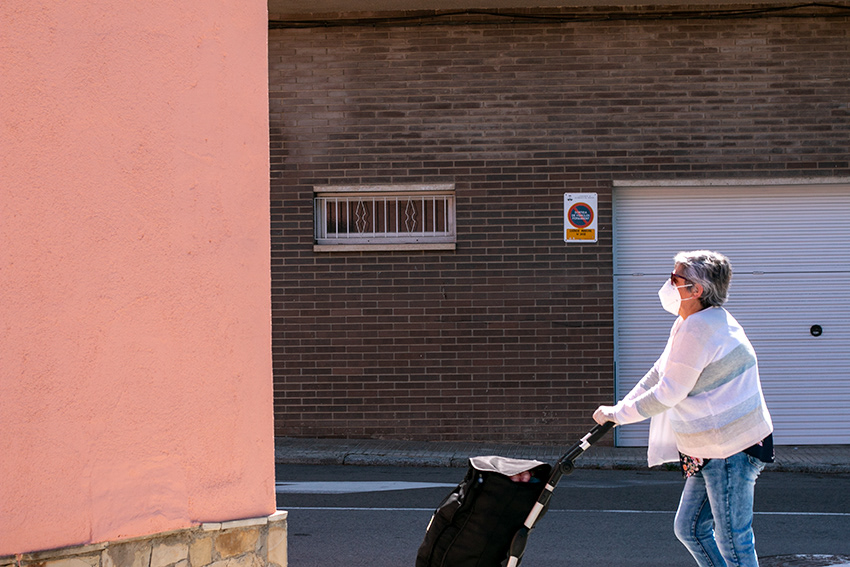 Non teño que dicir ninguén do que está a pasar nestas fotos, xa que a maioría da poboación do mundo está vivindo unha experiencia similar. Como será a vida despois de que esta crise remate? Vostede é optimista? A natureza agora está recuperando espazos de lugares nos que os humanos teñen cada vez máis afastados. Canto vai durar? Polo menos os paxaros teñen algo de que cantar polo de agora.
On 21 April, the government announce that from 26 April children under the age of 14 are able to go out on short walks with their parents or other adults living in the same household.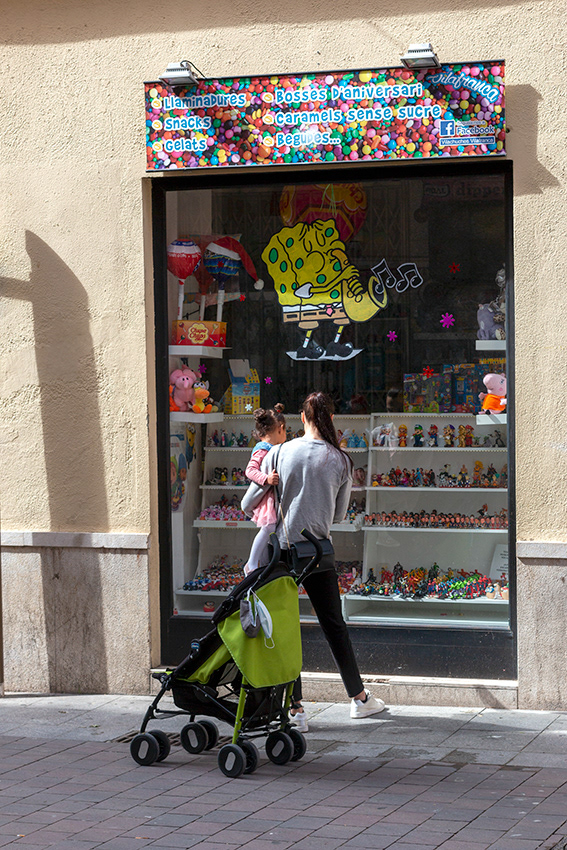 არავის უნდა ვუთხრა იმაზე, თუ რა ხდება ამ ფოტოებში, რადგან მსოფლიოს მოსახლეობის უმრავლესობა მსგავსი გამოცდილებით ცხოვრობს. როგორი იქნება ცხოვრება ამ კრიზისის დასრულების შემდეგ? ოპტიმისტური ხარ? ბუნება ახლა იბრუნებს იმ ადგილებს, რომლებიც ადამიანებს უფრო და უფრო იშურებენ. Რამდენ ხანს გაგრძელდება? ყოველ შემთხვევაში, ფრინველებს ახლა რამეზე მღერიან.
aravis unda vutkhra imaze, tu ra khdeba am pot'oebshi, radgan msoplios mosakhleobis umravlesoba msgavsi gamotsdilebit tskhovrobs. rogori ikneba tskhovreba am k'rizisis dasrulebis shemdeg? op't'imist'uri khar? buneba akhla ibrunebs im adgilebs, romlebits adamianebs upro da upro ishureben. Რamden khans gagrdzeldeba? q'ovel shemtkhvevashi, prinvelebs akhla rameze mgherian.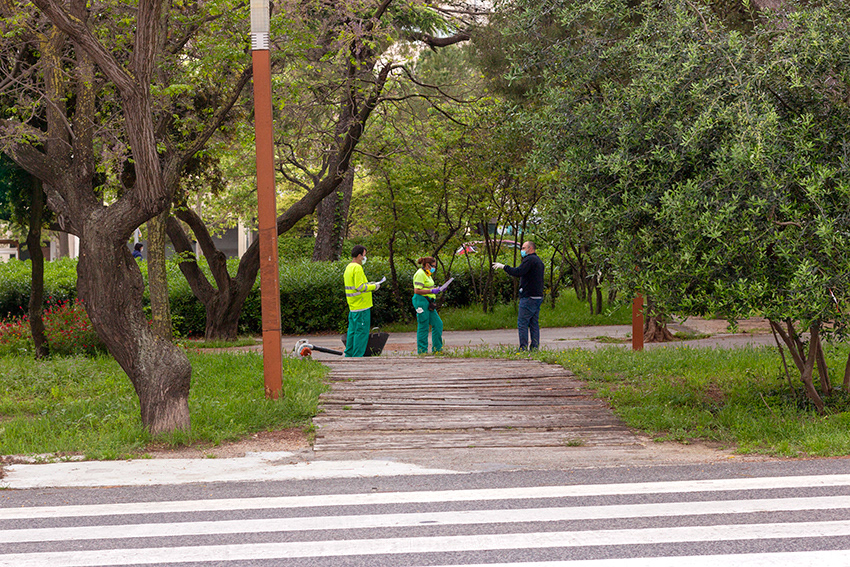 Ich muss niemandem erzählen, was auf diesen Fotos passiert, da die Mehrheit der Weltbevölkerung eine ähnliche Erfahrung macht. Wie wird das Leben nach dieser Krise aussehen? Bist du optimistisch Die Natur gewinnt jetzt Räume von Orten zurück, in die der Mensch zunehmend eingegriffen hat. Wie lange wird es dauern? Zumindest haben die Vögel vorerst etwas zu singen.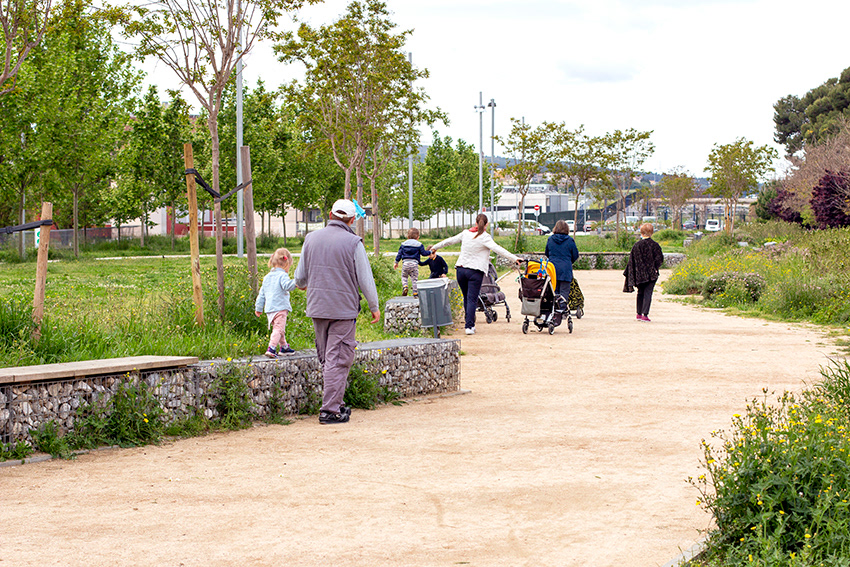 Δεν χρειάζεται να πω σε κανέναν για το τι συμβαίνει σε αυτές τις φωτογραφίες, καθώς η πλειοψηφία του παγκόσμιου πληθυσμού ζει μέσω μιας παρόμοιας εμπειρίας. Πώς θα είναι η ζωή μετά την ολοκλήρωση αυτής της κρίσης; Είσαι αισιόδοξος; Η φύση ανακτά τώρα χώρους πίσω από μέρη στα οποία οι άνθρωποι έχουν καταπατήσει όλο και περισσότερο. Πόσο θα κρατήσει? Τουλάχιστον τα πουλιά έχουν κάτι να τραγουδήσουν προς το παρόν.
Den chreiázetai na po se kanénan gia to ti symvaínei se aftés tis fotografíes, kathós i pleiopsifía tou pankósmiou plithysmoú zei méso mias parómoias empeirías. Pós tha eínai i zoí metá tin oloklírosi aftís tis krísis? Eísai aisiódoxos? I fýsi anaktá tóra chórous píso apó méri sta opoía oi ánthropoi échoun katapatísei ólo kai perissótero. Póso tha kratísei? Touláchiston ta pouliá échoun káti na tragoudísoun pros to parón.
આ ફોટામાં શું થઈ રહ્યું છે તે વિશે મારે કોઈને કહેવાની જરૂર નથી, કારણ કે વિશ્વની મોટાભાગની વસ્તી સમાન અનુભવ દ્વારા જીવે છે. આ સંકટ સમાપ્ત થયા પછી જીવન કેવું હશે? તમે આશાવાદી છો? પ્રકૃતિ હવે જગ્યાઓ પર ફરી દાવો કરી રહી છે જ્યાં મનુષ્યે વધુને વધુ અતિક્રમણ કર્યું છે. તે કેટલો સમય ચાલશે? ઓછામાં ઓછા પક્ષીઓને હમણાં માટે કંઇક ગાવાનું છે.
Ā phōṭāmāṁ śuṁ tha'ī rahyuṁ chē tē viśē mārē kō'īnē kahēvānī jarūra nathī, kāraṇa kē viśvanī mōṭābhāganī vastī samāna anubhava dvārā jīvē chē. Ā saṅkaṭa samāpta thayā pachī jīvana kēvuṁ haśē? Tamē āśāvādī chō? Prakr̥ti havē jagyā'ō para pharī dāvō karī rahī chē jyāṁ manuṣyē vadhunē vadhu atikramaṇa karyuṁ chē. Tē kēṭalō samaya cālaśē? Ōchāmāṁ ōchā pakṣī'ōnē hamaṇāṁ māṭē kaṁika gāvānuṁ chē.
On 28 April, the government announce a plan for easing lockdown restrictions. The plan has four phases, numbered 0 through 3, and each of the phases 1 through 3 will last at least two weeks. The transition from one phase to the next will be based on public health indicators such as number of cases and capacity of the healthcare system.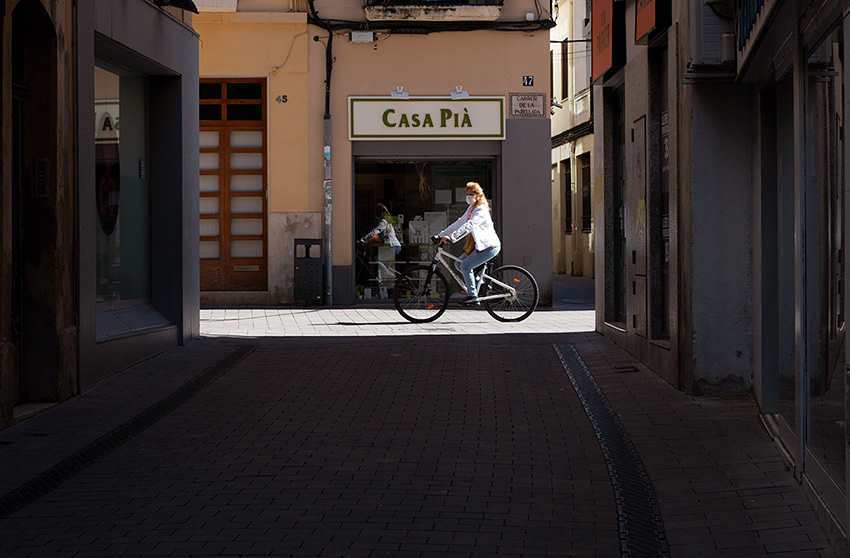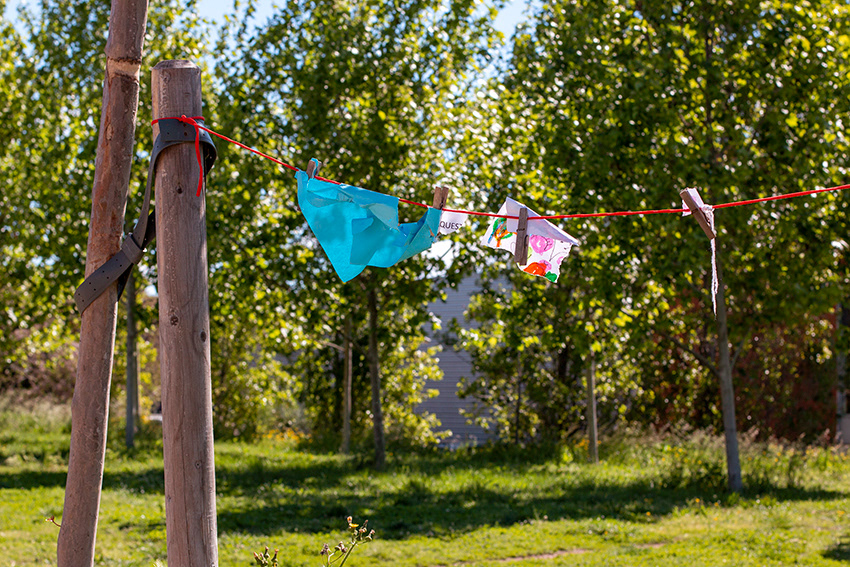 Mwen pa oblije di yon moun sou sa k ap pase nan foto sa yo, kòm majorite nan popilasyon nan mond lan ap viv nan yon eksperyans menm jan an. Ki sa ki pral lavi dwe tankou apre kriz sa a se sou? Èske ou optimis? Nati se kounye a reklamasyon espas tounen soti nan kote ke imen de pli zan pli atta sou. Konbyen tan li pral dire? Omwen zwazo yo gen yon bagay pou chante pou kounye a.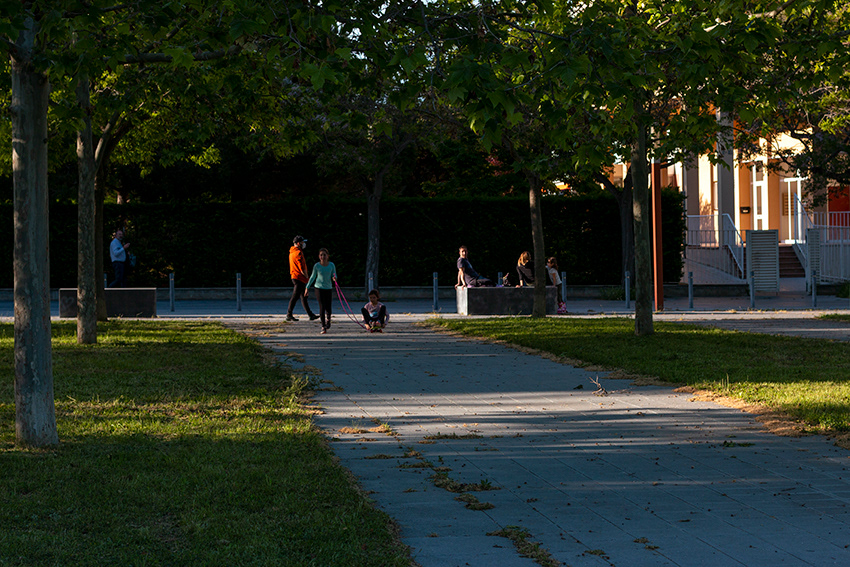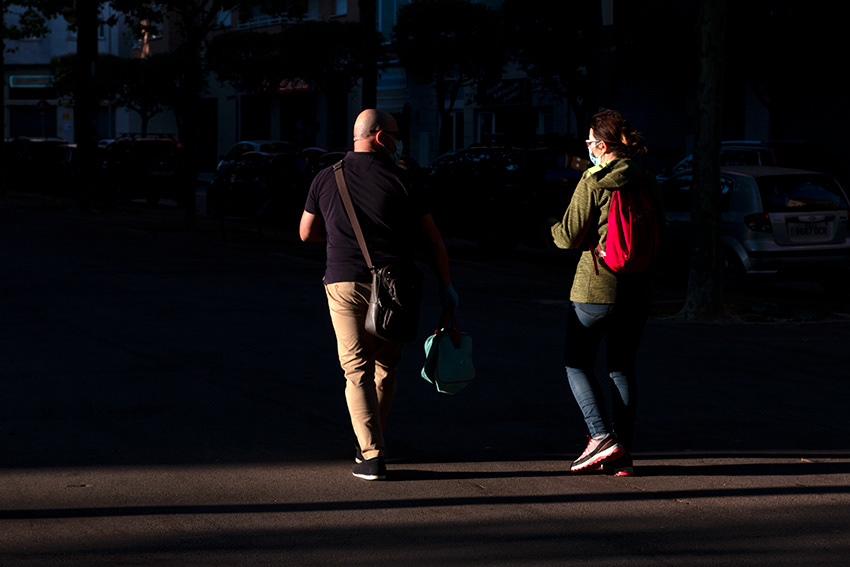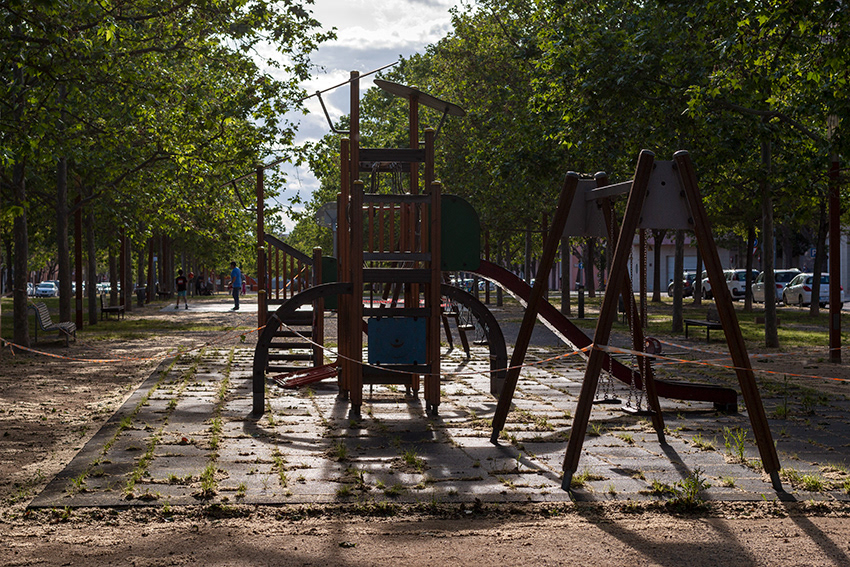 Phase 0 allows people out of their homes for short walks and individual sports from 2 May.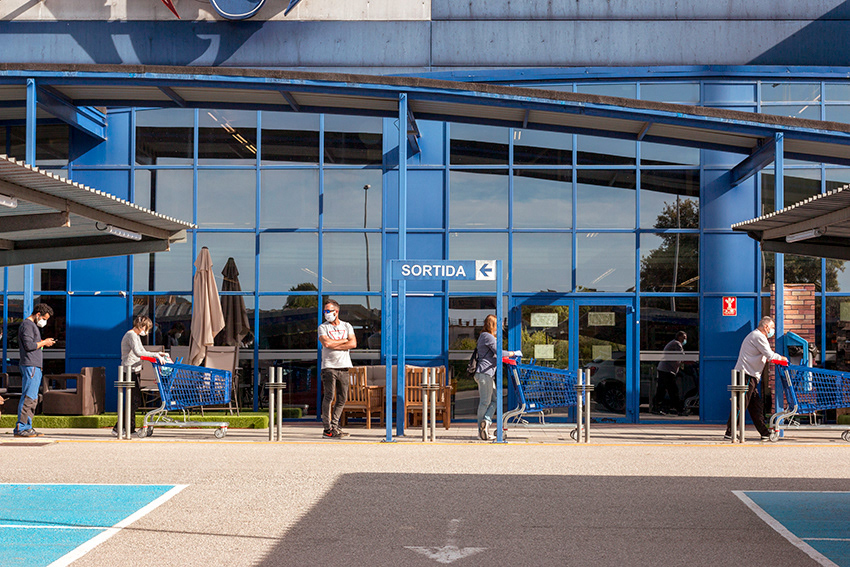 Ba lallai ne in fada wa kowa labarin abin da ke faruwa a cikin waɗannan hotunan ba, saboda yawancin al'ummar duniya suna rayuwa ne ta irin wannan masaniya. Yaya rayuwa za ta kasance bayan wannan rikici ya ƙare? Shin kuna da kyakkyawan fata? Yanayin yanzu yana tattara wurare daga wuraren da humansan Adam suka ƙara kewayewa. Har yaushe zai kasance? Aƙalla tsuntsayen suna da abin da za su rera yanzu.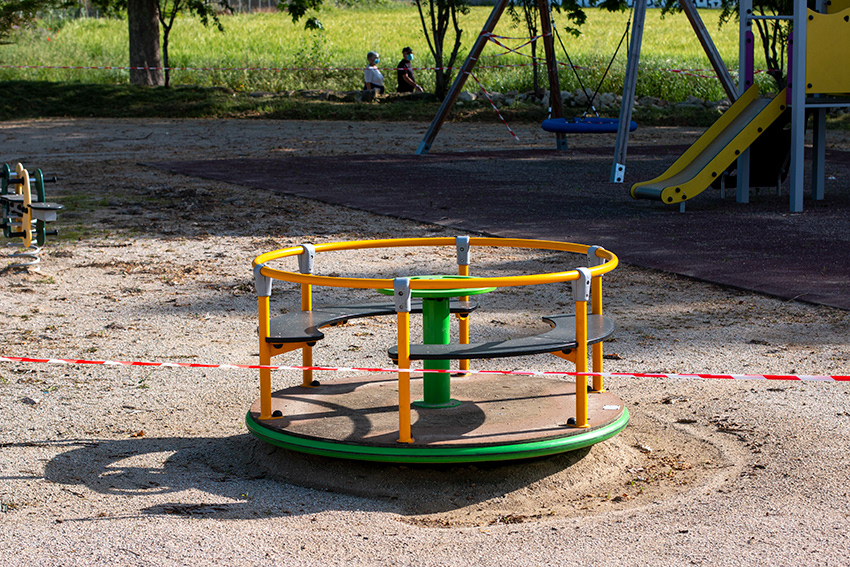 ʻAʻole pono wau e haʻi i kekahi e pili ana i nā mea e hana nei i kēia mau kiʻi paʻi, ʻoiai ʻo ka hapa nui o ka lehulehu o ka honua e noho nei ma kahi ʻano like. He aha ke ola e like me ke pau ʻana o kēia pilikia. Ua manaʻo anei ʻoe Ke kiʻi hou nei ke ʻano i nā wahi i hoʻi mai nā wahi i hoʻonui ʻia e nā kānaka. Pehea ka lōʻihi? Ma ka liʻiliʻi e loaʻa ai i nā manu ke mele no kēia manawa.
אני לא צריך לספר לאף אחד על מה שקורה בתמונות האלה, מכיוון שרוב אוכלוסיית העולם חווה חוויה דומה. איך יהיו החיים לאחר סיום המשבר? האם אתה אופטימי? הטבע משיב עתה את החללים חזרה ממקומות שבני אדם התקרבו אליהם יותר ויותר. כמה זמן זה יימשך? לפחות לציפורים יש על מה לשיר בינתיים.
मुझे इन तस्वीरों में क्या हो रहा है, इसके बारे में किसी को बताने की ज़रूरत नहीं है, क्योंकि दुनिया की अधिकांश आबादी एक समान अनुभव के माध्यम से रह रही है। इस संकट के खत्म होने के बाद जीवन कैसा होगा? क्या आप आशावादी हैं? प्रकृति अब उन स्थानों से स्थानों को वापस ले रही है जहां मनुष्यों ने तेजी से अतिक्रमण किया है। ऐसा कब तक चलेगा? कम से कम पक्षियों के पास अभी के लिए गाने के लिए कुछ है।
mujhe in tasveeron mein kya ho raha hai, isake baare mein kisee ko bataane kee zaroorat nahin hai, kyonki duniya kee adhikaansh aabaadee ek samaan anubhav ke maadhyam se rah rahee hai. is sankat ke khatm hone ke baad jeevan kaisa hoga? kya aap aashaavaadee hain? prakrti ab un sthaanon se sthaanon ko vaapas le rahee hai jahaan manushyon ne tejee se atikraman kiya hai. aisa kab tak chalega? kam se kam pakshiyon ke paas abhee ke lie gaane ke lie kuchh hai.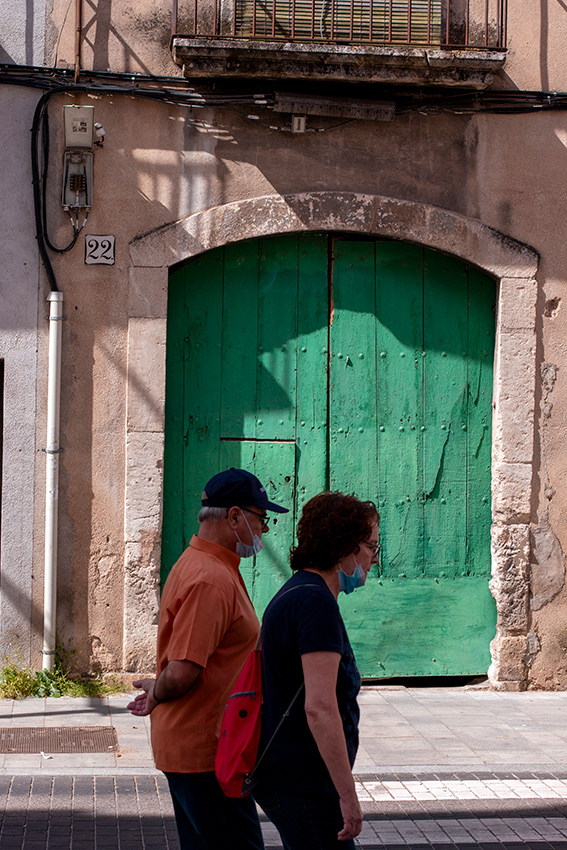 Kuv tsis tas yuav qhia leej twg txog qhov teeb meem hauv cov duab no, vim tias feem ntau ntawm cov pej xeem hauv ntiaj teb tau nyob los ntawm cov kev paub zoo sib xws. Tom qab kev ntxhov siab no dhau mus, lub neej yuav zoo li cas? Koj puas zoo? Tam sim no rov qab tau txais cov chaw rov los ntawm cov chaw uas tib neeg tau nce mus los. Nws yuav ua siab ntev ntev li cas? Tsawg kawg yog cov noog muaj qee yam los hu nkauj rau tam sim no.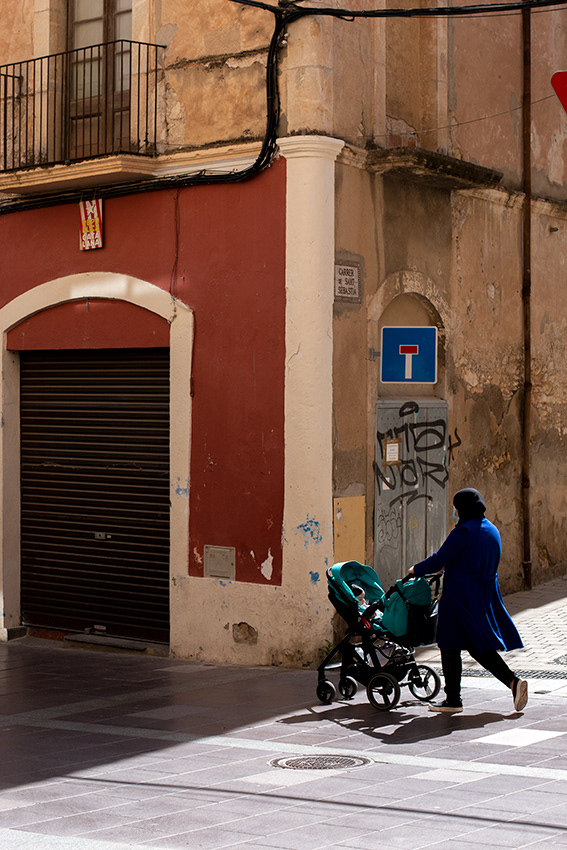 Nem kell senkinek elmondanom, mi történik a képeken, mivel a világ lakosságának nagy része hasonló élményt él. Milyen lesz az élet a válság vége után? Optimista vagy? A természet most már visszanyeri a tereket olyan helyekről, amelyekbe az emberek egyre inkább behatoltak. Meddig fog tartani? Legalább a madaraknak már van valami énekelniük.
Phase 1 begins on 11 May in 26 provinces and territories comprising about half of the Spanish population. It includes the opening of small shops, of terraces at 50% capacity, and of places of worship at one-third capacity. The plan is estimated to have a duration of eight weeks if there are no setbacks.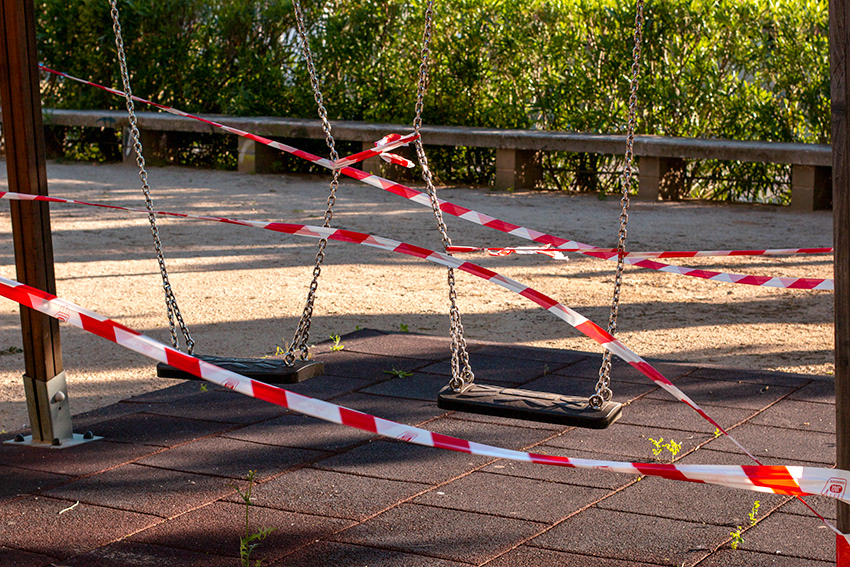 Ég þarf ekki að segja neinum frá því sem er að gerast á þessum myndum þar sem meirihluti jarðarbúa lifir svipaða reynslu. Hvernig verður lífið eftir að þessari kreppu er lokið? Ertu bjartsýnn? Náttúran endurheimtir rými aftur frá stöðum sem menn hafa í vaxandi mæli náð inn á. Hversu lengi mun það endast? Að minnsta kosti hafa fuglarnir eitthvað að syngja um í bili.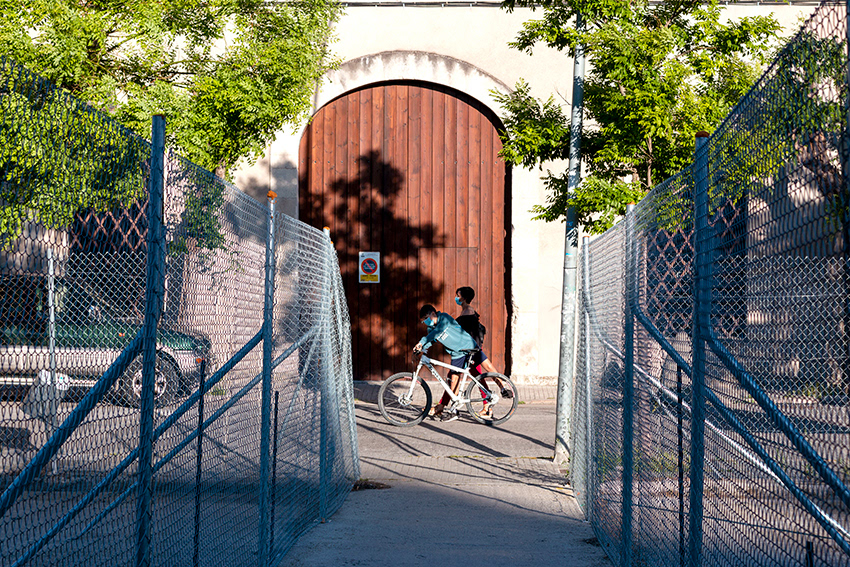 Ekwesighi m ịgwa onye ọ bụla ihe na-eme na foto ndị a, ebe ọtụtụ ndị bi n'ụwa na-ebi ndụ site na ahụmịhe yiri ya. Kedụ ka ndụ ga-adị mgbe nsogbu a gachara? You nwere nchekwube? Nature na-enweta ohere dị ugbua site n'ebe ndị mmadụ na-ezigidezi na ya. Ogologo oge ole ka ọ ga-adịgide? Ma ọ dịkarịa ala, ụmụ nnụnụ nwere ihe ha ga-abụ ugbu a.
Saya tidak perlu memberi tahu siapa pun tentang apa yang terjadi dalam foto-foto ini, karena mayoritas populasi dunia hidup melalui pengalaman serupa. Akan seperti apa kehidupan setelah krisis ini berakhir? Apakah Anda optimis? Alam sekarang mengambil kembali ruang-ruang dari tempat-tempat yang semakin dirambah manusia. Berapa lama itu akan bertahan? Setidaknya burung-burung memiliki sesuatu untuk dinyanyikan untuk saat ini.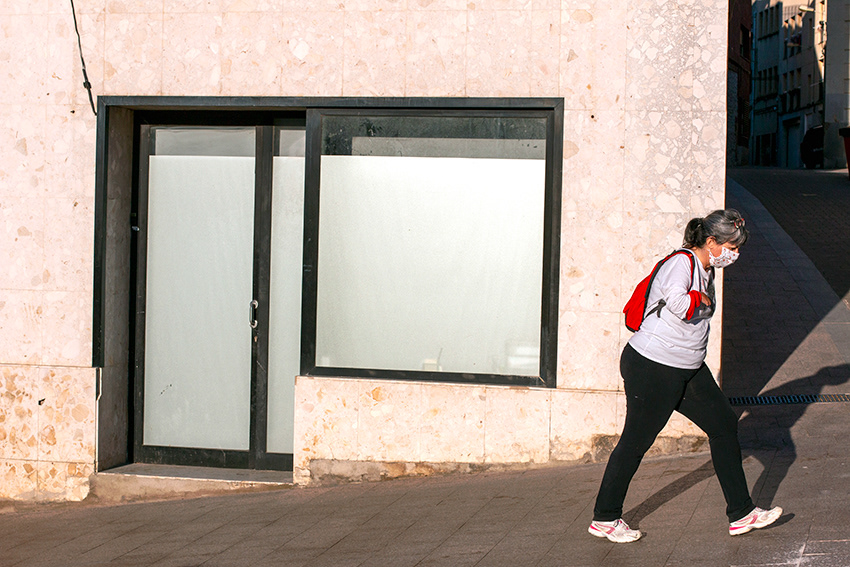 Ní gá dom aon duine a insint faoina bhfuil ag tarlú sna grianghraif seo, mar go bhfuil tromlach dhaonra an domhain ag maireachtáil trí eispéireas den chineál céanna. Cén chuma a bheidh ar an saol tar éis don ghéarchéim seo a bheith críochnaithe? An bhfuil tú dóchasach? Tá an dúlra anois ag éileamh spásanna ar ais ó áiteanna a bhfuil daoine ag cur isteach orthu níos mó. Cá fhad a mhairfidh sé? Ar a laghad tá rud éigin le canadh ag na héin anois.
Today is the first day of the market reopening with controlled numbers of people buying from 2 dozen sellers.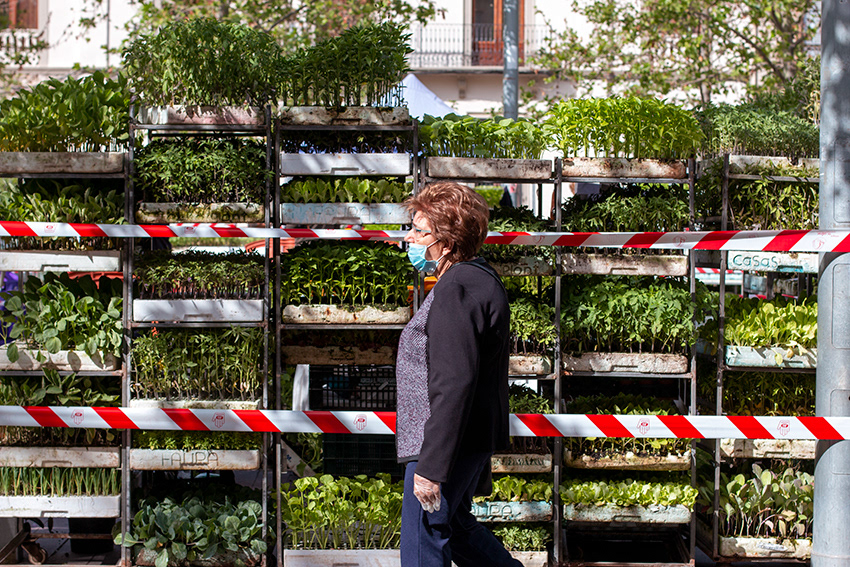 Non devo dire a nessuno ciò che sta accadendo in queste foto, poiché la maggior parte della popolazione mondiale sta vivendo un'esperienza simile. Come sarà la vita dopo che questa crisi sarà finita? Sei ottimista? La natura ora sta riprendendo spazi da luoghi su cui gli umani hanno sempre più invaso. Quanto durerà? Almeno gli uccelli hanno qualcosa di cui cantare per ora.
世界の人口の大多数は同じような経験をして生活しているので、これらの写真で何が起こっているかを誰かに話す必要はありません。 この危機が終わった後の人生はどうですか? あなたは楽観的ですか? 自然は今、人間がますます侵入している場所から空間を取り戻しています。 それはどれくらい続くでしょうか? 少なくとも鳥は今のところ歌うべき何かを持っています。
Sekai no jinkō no dai tasū wa onajiyōna keiken o shite seikatsu shite irunode, korera no shashin de nani ga okotte iru ka o dareka ni hanasu hitsuyō wa arimasen. Ko no kiki ga owatta nochi no jinsei wa dōdesu ka? Anata wa rakukantekidesu ka? Shizen wa ima, ningen ga masumasu shin'nyū shite iru basho kara kūkan o torimodoshite imasu. Sore wa dorekurai tsudzukudeshou ka? Sukunakutomo tori wa imanotokoro utaubeki nanika o motte imasu.

As of 25 May 2020, 47% of the territory of Spain was on phase 2. As of 8 June 2020, 48% of the country was on phase 2 and 52% on phase 3; the latter includes less stringent restrictions for the opening of shops, hotels, bars, entertainment and nightlife venues.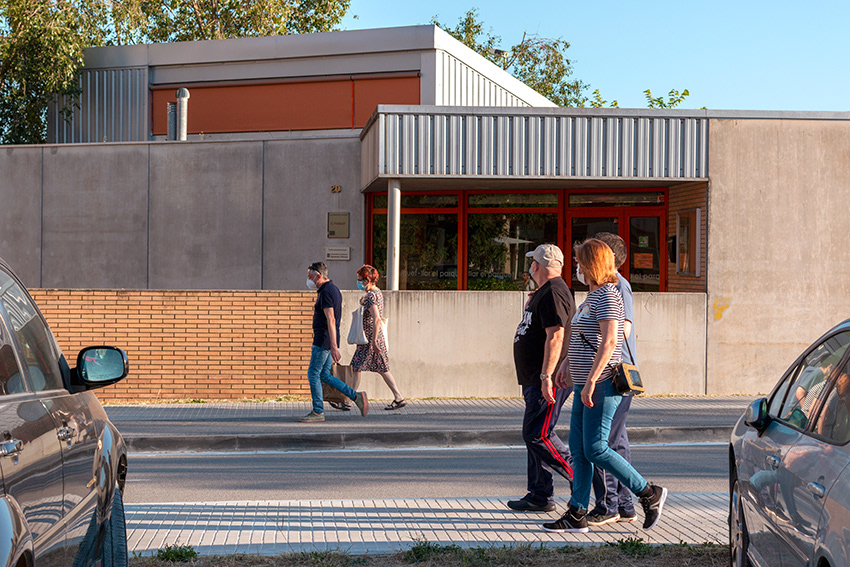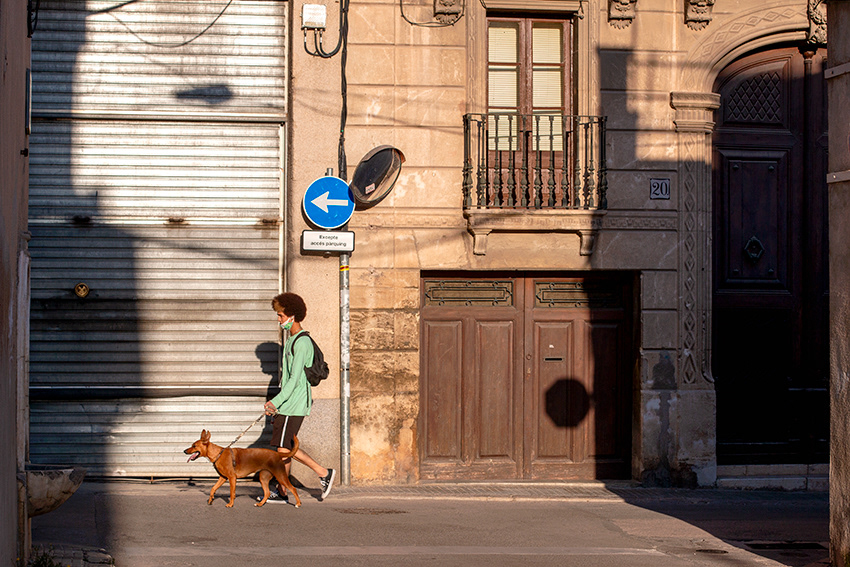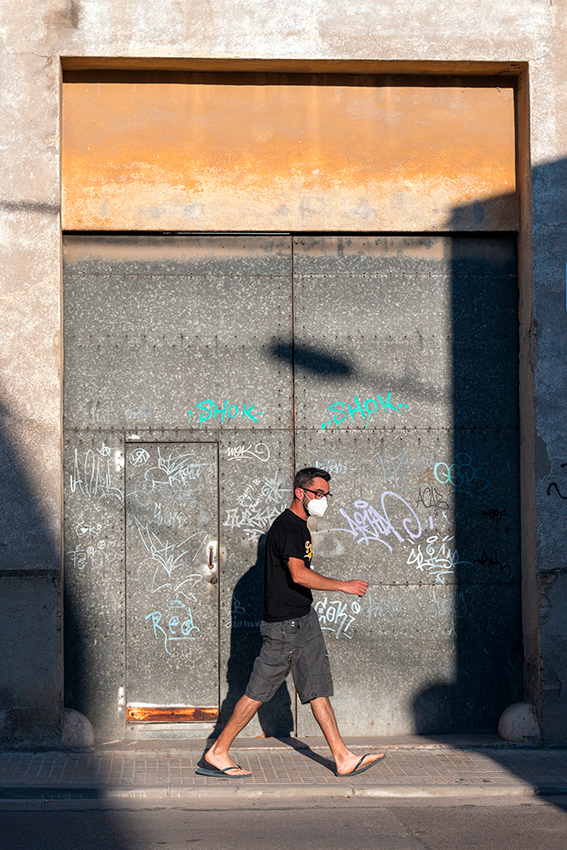 Aku ora kudu ngandhani sapa wae babagan kedadeyan ing foto-foto kasebut, amarga mayoritas pendhudhuk jagad urip liwat pengalaman sing padha. Apa urip maneh sawise krisis iki? Apa sampeyan optimis? Alam saiki njaluk maneh ruang saka papan sing wis ditambahi manungsa. Pira suwene bakal bisa? Paling ora, manuk-manuk duweke kudu nembang saiki.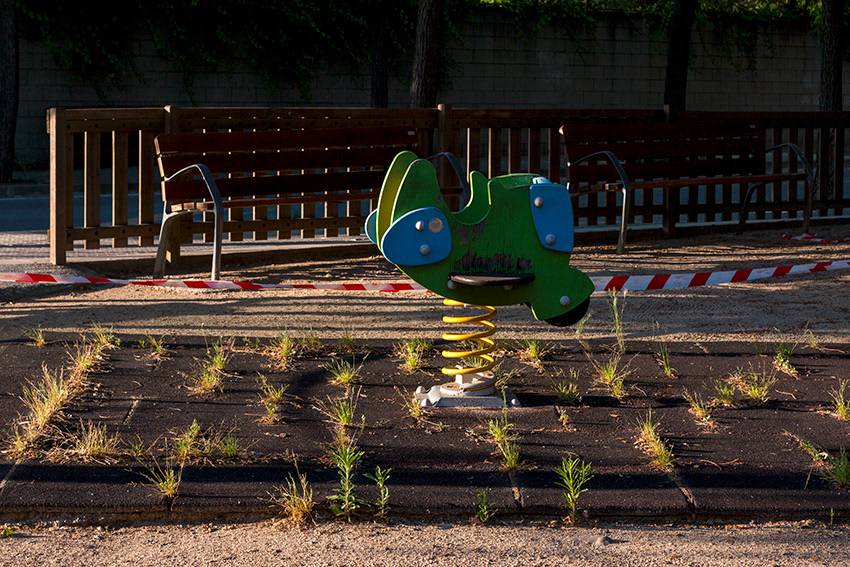 ಈ ಫೋಟೋಗಳಲ್ಲಿ ಏನಾಗುತ್ತಿದೆ ಎಂಬುದರ ಬಗ್ಗೆ ನಾನು ಯಾರಿಗೂ ಹೇಳಬೇಕಾಗಿಲ್ಲ, ಏಕೆಂದರೆ ವಿಶ್ವದ ಜನಸಂಖ್ಯೆಯ ಬಹುಪಾಲು ಜನರು ಇದೇ ರೀತಿಯ ಅನುಭವದ ಮೂಲಕ ಬದುಕುತ್ತಿದ್ದಾರೆ. ಈ ಬಿಕ್ಕಟ್ಟು ಮುಗಿದ ನಂತರ ಜೀವನ ಹೇಗಿರುತ್ತದೆ? ನೀವು ಆಶಾವಾದಿಯಾಗಿದ್ದೀರಾ? ಪ್ರಕೃತಿ ಈಗ ಮನುಷ್ಯರು ಹೆಚ್ಚು ಅತಿಕ್ರಮಣ ಮಾಡಿದ ಸ್ಥಳಗಳಿಂದ ಸ್ಥಳಗಳನ್ನು ಪುನಃ ಪಡೆದುಕೊಳ್ಳುತ್ತಿದೆ. ಇದು ಎಷ್ಟು ಕಾಲ ಉಳಿಯುತ್ತದೆ? ಕನಿಷ್ಠ ಪಕ್ಷಿಗಳು ಈಗ ಹಾಡಲು ಏನನ್ನಾದರೂ ಹೊಂದಿವೆ.
Ī phōṭōgaḷalli ēnāguttide embudara bagge nānu yārigū hēḷabēkāgilla, ēkendare viśvada janasaṅkhyeya bahupālu janaru idē rītiya anubhavada mūlaka badukuttiddāre. Ī bikkaṭṭu mugida nantara jīvana hēgiruttade? Nīvu āśāvādiyāgiddīrā? Prakr̥ti īga manuṣyaru heccu atikramaṇa māḍida sthaḷagaḷinda sthaḷagaḷannu punaḥ paḍedukoḷḷuttide. Idu eṣṭu kāla uḷiyuttade? Kaniṣṭha pakṣigaḷu īga hāḍalu ēnannādarū hondive.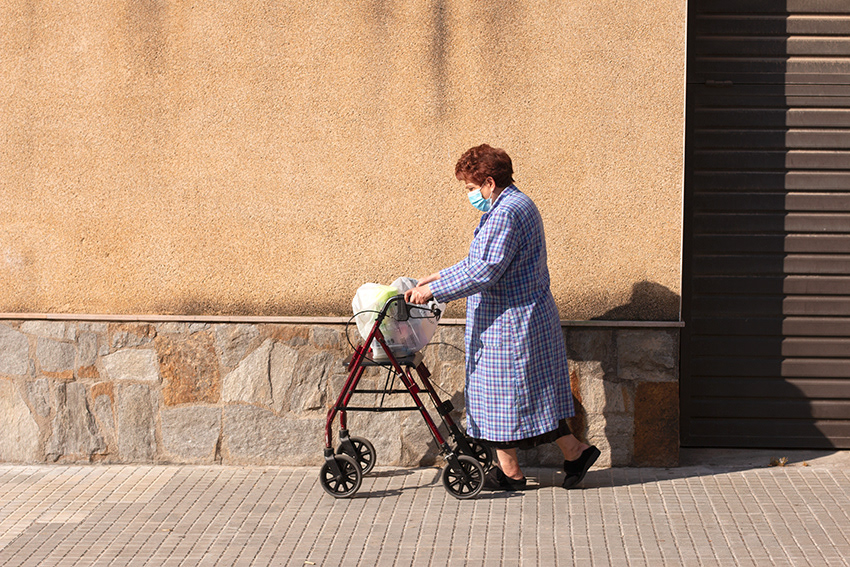 Мен бұл фотосуреттерде не болып жатқандығы туралы ешкімге айтудың қажеті жоқ, өйткені әлем тұрғындарының көпшілігі осындай тәжірибені бастан кешуде. Дағдарыс аяқталғаннан кейін өмір қандай болады? Сіз оптимистікісіз бе? Табиғат қазір адамдар барған жерлерден бұрынғы кеңістікті қалпына келтіруде. Ол қанша уақытқа созылады? Ең болмағанда құстардың қазір ән салатын бірдеңесі бар.

Men bul fotoswretterde ne bolıp jatqandığı twralı eşkimge aytwdıñ qajeti joq, öytkeni älem turğındarınıñ köpşiligi osınday täjirïbeni bastan keşwde. Dağdarıs ayaqtalğannan keyin ömir qanday boladı? Siz optïmïstikisiz be? Tabïğat qazir adamdar barğan jerlerden burınğı keñistikti qalpına keltirwde. Ol qanşa waqıtqa sozıladı? Eñ bolmağanda qustardıñ qazir än salatın birdeñesi bar.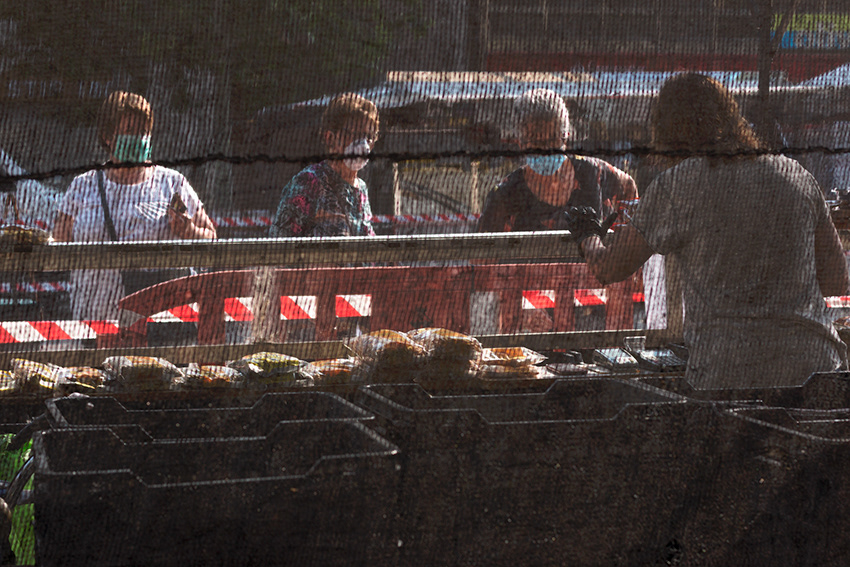 ញុំមិនចាំបាច់ប្រាប់នរណាម្នាក់អំពីអ្វីដែលកំពុងកើតឡើងនៅក្នុងរូបថតទាំងនេះទេព្រោះភាគច្រើននៃប្រជាជនពិភពលោកកំពុងរស់នៅដោយបទពិសោធន៍ស្រដៀងគ្នា។ តើជីវិតនឹងទៅជាយ៉ាងណាទៅបន្ទាប់ពីមានវិបត្តិនេះកើតឡើង? តើអ្នកមានសុទិដ្ឋិនិយមទេ? ឥឡូវធម្មជាតិកំពុងដកយកចន្លោះមកវិញពីកន្លែងដែលមនុស្សបានរំលោភបំពានកាន់តែខ្លាំងឡើង។ តើវានឹងមានរយៈពេលប៉ុន្មាន? យ៉ាងហោចណាស់បក្សីមានអ្វីដែលត្រូវច្រៀងសម្រាប់ពេលនេះ។

khnhom min chabach brab norna mneak ampi avei del kampoung kaetlaeng nowknong roubatht teangnih te proh pheakochraen nei brachachn piphoplok kampoung rsanow daoy batpisaoth sradiengoknea .  tae chivit nung tow chea yeangna tow banteabpi mean vibatte nih kaetlaeng?  tae anak mean sotidtheniym te?  ilauv thommocheate kampoung dk yk chanloh mokvinh pi kanleng del mnoussa ban romlophbampean kante khlang laeng .  tae vea nung mean rypel bonman?  yeanghaochneasa baksaei mean avei del trauv chrieng samreab pelnih .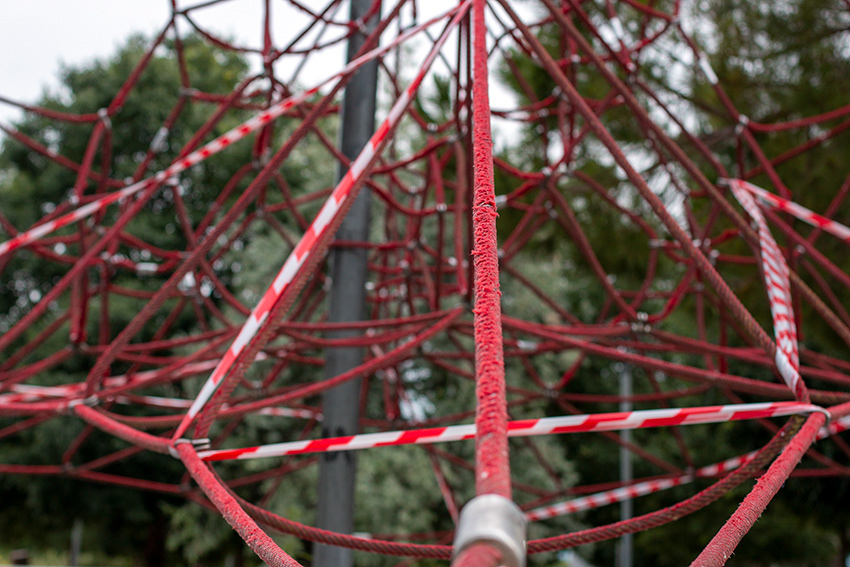 Ntabwo ngomba kubwira umuntu uwo ari we wese ibibera kuri aya mafoto, kuko umubare munini w'abatuye isi babayeho nk'ubunararibonye. Ubuzima buzaba bumeze nyuma yibi bibazo birangiye? Ufite ibyiringiro? Kamere irimo kwigarurira ibibanza bivuye ahantu abantu bagiye bigarurira. Nibura inyoni zifite icyo ziririmbira.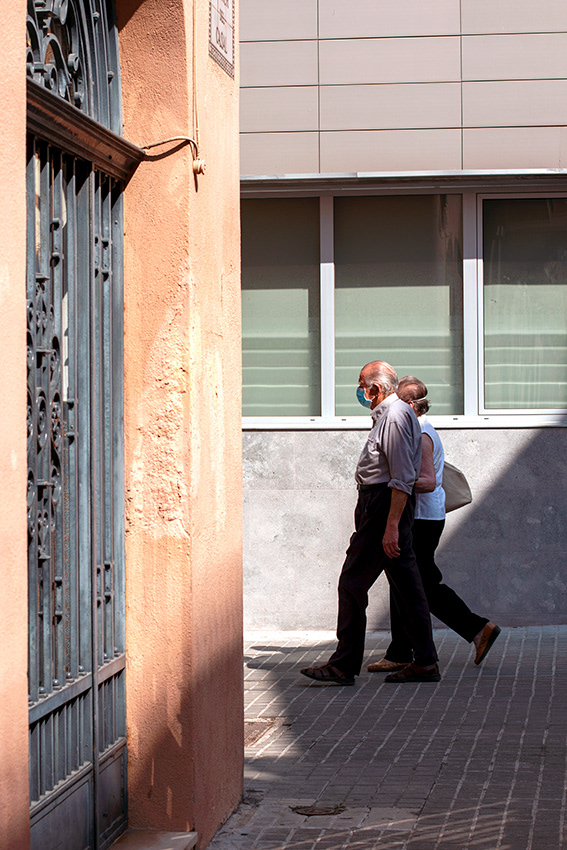 전 세계 인구의 대다수가 비슷한 경험을 통해 살고 있기 때문에이 사진들에서 무슨 일이 일어나고 있는지 아무에게도 말할 필요가 없습니다. 이 위기가 끝난 후에 삶은 어떻습니까? 낙관적입니까? 자연은 점점 더 많은 사람들이 잠식했던 곳에서 공간을 되찾고 있습니다. 적어도 새들은 노래 할 것이 있습니다.
jeon segye inguui daedasuga biseushan gyeongheom-eul tonghae salgo issgi ttaemun-ei sajindeul-eseo museun il-i il-eonago issneunji amuegedo malhal pil-yoga eobs-seubnida. i wigiga kkeutnan hue salm-eun eotteohseubnikka? naggwanjeog-ibnikka? jayeon-eun jeomjeom deo manh-eun salamdeul-i jamsighaessdeon gos-eseo gong-gan-eul doechajgo issseubnida. jeog-eodo saedeul-eun nolae hal geos-i issseubnida.

Divê ez ji kesî re nebêjim ka çi di van wêneyan de diqewime, ji ber ku piraniya nifûsa cîhanê di nav ezmûnek wisa de dijî. Piştî ku ev krîz derbas bû jiyan dê çawa be? Hûn hêvîdar in? Xwezayî ji cihên ku mirov pê lê zêde bûne dorpêçkirî vedigere cihên. Qet nebe ku çûk tiştek li ser stranbêjiyê heye.

Бул сүрөттөрдө эмне болуп жатканы жөнүндө эч кимге айтуунун кажети жок, анткени дүйнө жүзүндөгү калктын көпчүлүгү ушул сыяктуу окуяларды баштан өткөрүп жатышат. Ушул каатчылыктан кийин жашоо кандай болот? Сиз оптимистсизби? Табият адам баласы барган сайын мейкиндиктерди калыбына келтирүүдө. Жок дегенде, куштар жөнүндө ырдачу нерсе бар.
Bul süröttördö emne bolup jatkanı jönündö eç kimge aytuunun kajeti jok, antkeni düynö jüzündögü kalktın köpçülügü uşul sıyaktuu okuyalardı baştan ötkörüp jatışat. Uşul kaatçılıktan kiyin jaşoo kanday bolot? Siz optimistsizbi? Tabiyat adam balası bargan sayın meykindikterdi kalıbına keltirüüdö. Jok degende, kuştar jönündö ırdaçu nerse bar.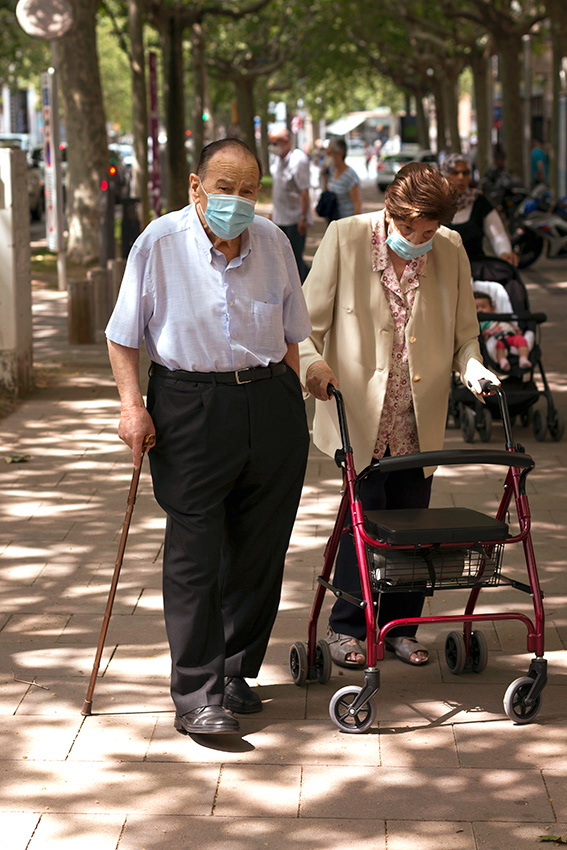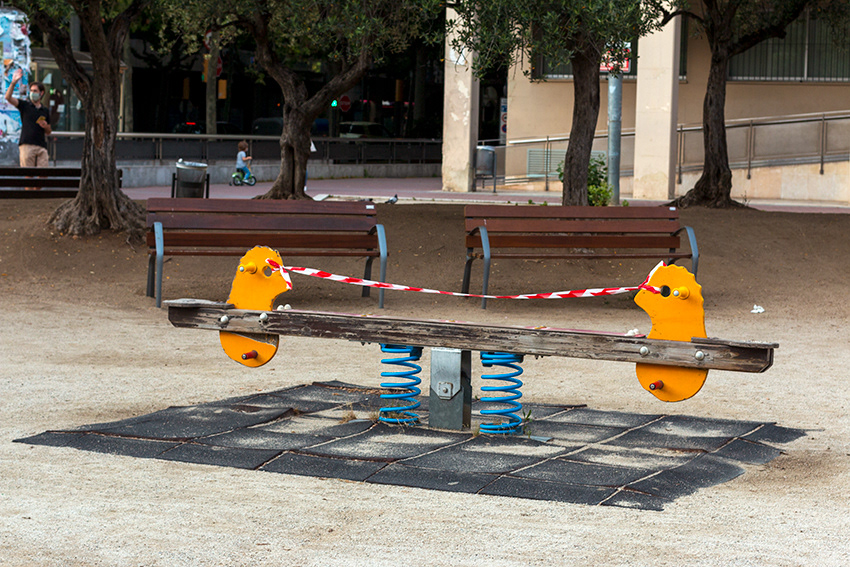 ຂ້ອຍບໍ່ ຈຳ ເປັນຕ້ອງບອກໃຜກ່ຽວກັບສິ່ງທີ່ ກຳ ລັງເກີດຂື້ນໃນຮູບເຫຼົ່ານີ້, ເພາະວ່າປະຊາກອນໂລກສ່ວນໃຫຍ່ ດຳ ລົງຊີວິດໂດຍຜ່ານປະສົບການທີ່ຄ້າຍຄືກັນນີ້. ຊີວິດຈະເປັນແນວໃດຫລັງຈາກວິກິດການນີ້ສິ້ນສຸດລົງ? ທ່ານມີຄວາມຄິດໃນແງ່ດີບໍ? ທຳ ມະຊາດ ກຳ ລັງຢຶດເອົາພື້ນທີ່ກັບມາຈາກສະຖານທີ່ຕ່າງໆທີ່ມະນຸດໄດ້ລຸກລາມໄປມາ. ຢ່າງຫນ້ອຍນົກມີບາງສິ່ງບາງຢ່າງທີ່ຈະຮ້ອງເພງ.
khonybo cham  pen tong bokphai kiauakabsingthi kam  lang koedkhun naihub heoani  phova pasakon olksuanhainy dam  long sivid odnyphan pasobkan thikhaikhukan ni  sivid chapenaenuadai langchak vikidkan ni sinsudlong  than mikhuaamkhid nai aeng dibo tham masad kam  lang yud ao phunthi kab machak sathanthi tangthi manud dai luklam paima  yangnony nok mibang sing bangyang thicha hongpheng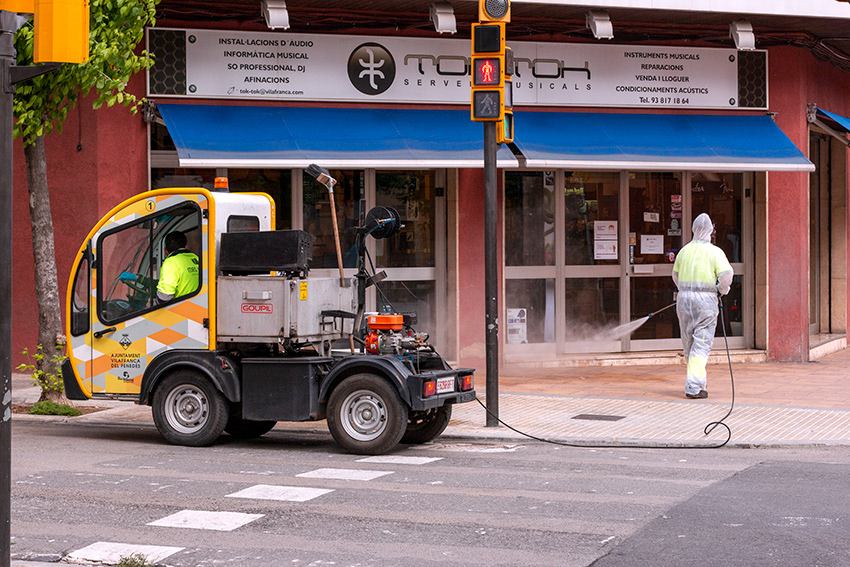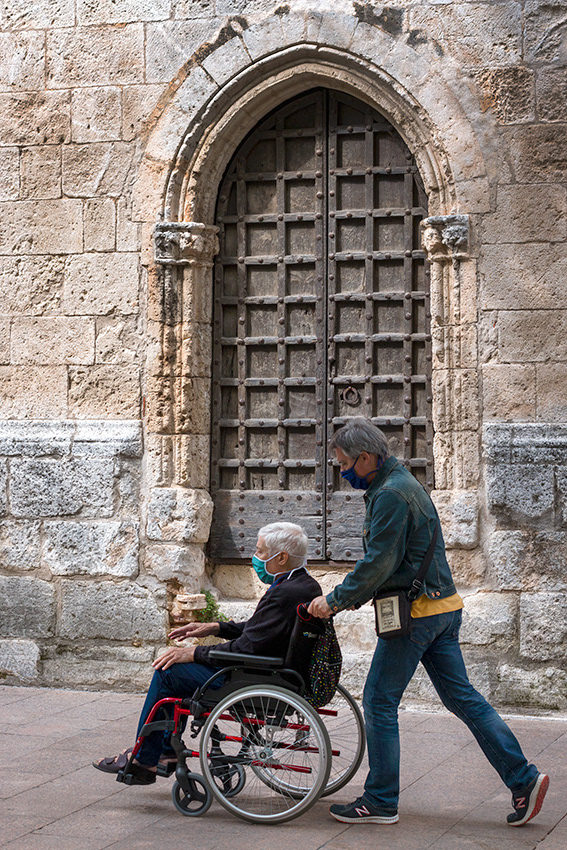 Quia non habent quid dicam quis est de his photos fieri, ut maioris mundi hominum multitudines similis viventem per experientiam. Et quod sit sicut vita est in discrimine post haec? Eu es? Petendorum honorum spatia, ex locis is tergum quod homines natura sunt magis regio iure inuasisset. At minus habeo quod aves cantabant.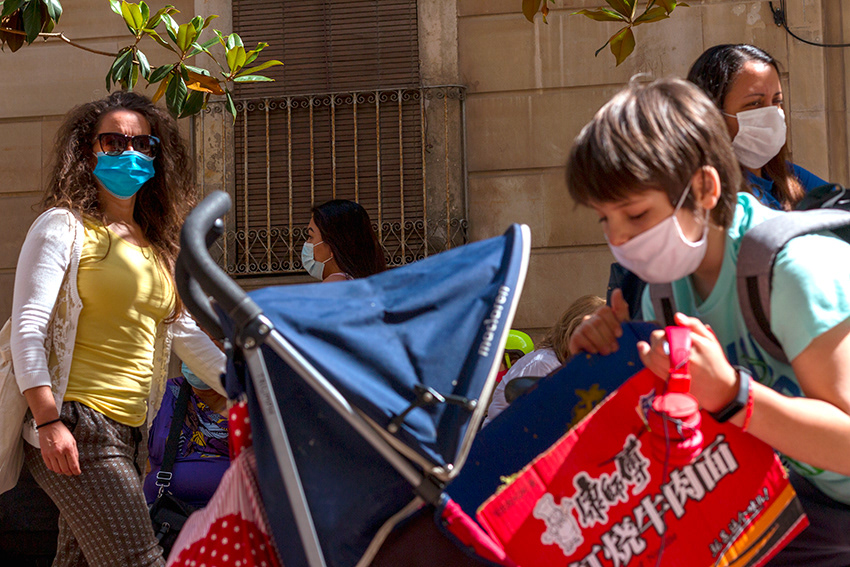 Man nevienam nav jāstāsta par to, kas notiek šajās fotogrāfijās, jo lielākā daļa pasaules iedzīvotāju dzīvo līdzīgā pieredzē. Kāda būs dzīve pēc šīs krīzes beigām? Vai esat optimistiski noskaņots? Daba atgūst telpas no vietām, kur cilvēki arvien vairāk ir iejutušies. Vismaz putniem ir par ko dziedāt.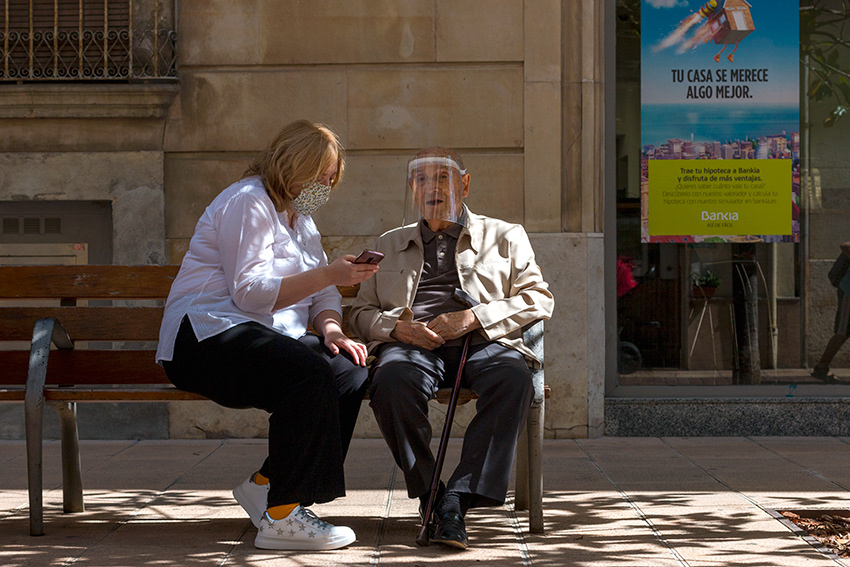 Aš niekam neturiu pasakoti apie tai, kas vyksta šiose nuotraukose, nes didžioji dalis pasaulio gyventojų gyvena panašia patirtimi. Koks bus gyvenimas pasibaigus šiai krizei? Ar esate optimistiškas? Gamta atgauna erdves iš vietų, į kurias vis labiau įsitraukė žmonės. Bent jau paukščiai turi apie ką giedoti.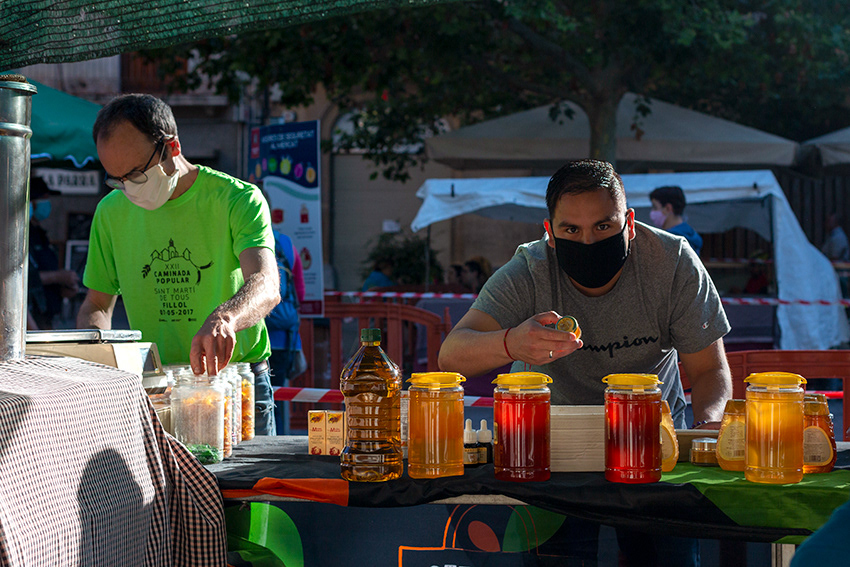 Ech muss kee méi soen wat an dëse Fotoen geschitt, well d'Majoritéit vun der Weltbevëlkerung duerch eng ähnlech Erfahrung lieft. Wéi wäert d'Liewe sinn nodeems dës Kris eriwwer ass? Sidd Dir optimistesch? D'Natur recoltéiert Raim zréck vu Plazen déi d'Mënschen ëmmer méi zouginn hunn. Op d'mannst hunn d'Villercher eppes iwwer ze sangen.

Не мора да кажам никому за тоа што се случува на овие фотографии, бидејќи поголемиот дел од светската популација живее преку слично искуство. Какво ќе биде животот откако ќе заврши оваа криза? Дали сте оптимисти? Природата ги враќа празнините од местата на кои луѓето сè повеќе се обидувале. Барем птиците имаат за што да пеат.
Ne mora da kažam nikomu za toa što se slučuva na ovie fotografii, bidejḱi pogolemiot del od svetskata populacija živee preku slično iskustvo. Kakvo ḱe bide životot otkako ḱe završi ovaa kriza? Dali ste optimisti? Prirodata gi vraḱa prazninite od mestata na koi luǵeto sè poveḱe se obiduvale. Barem pticite imaat za što da peat.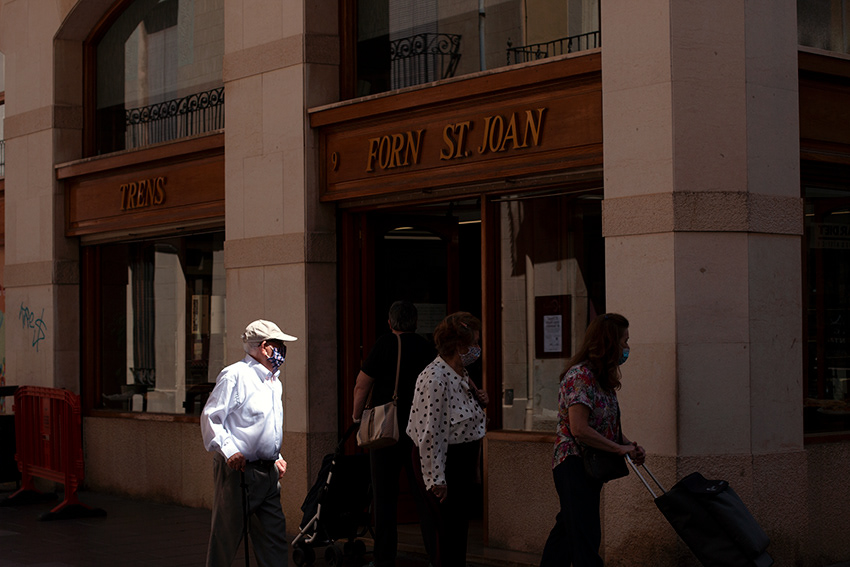 Tsy mila milaza amin'ny olona momba izay zava-mitranga amin'ireto sary ireto aho satria ny ankamaroan'ny mponina eto amin'izao tontolo izao dia miaina amin'ny fiainana mitovy. Hanao ahoana ny fiainana aorian'ity krizy ity? Azo antoka ve ianao? Ny natiora dia mamerina ny toerana miverina amin'ny toerana izay nihaonan'ny olombelona. Farafaharatsiny mba misy zavatra tokony hihiraan'ny vorona.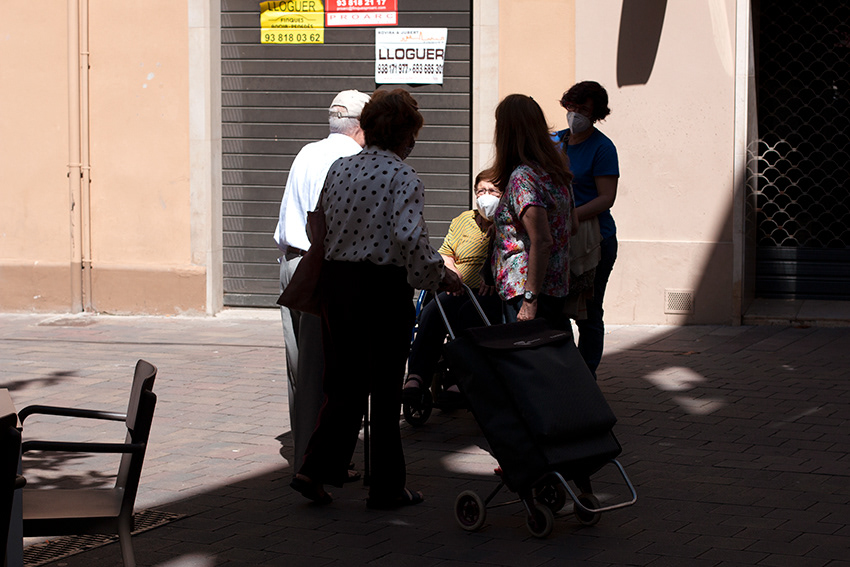 Saya tidak perlu memberitahu siapa pun tentang apa yang berlaku dalam foto-foto ini, kerana sebahagian besar penduduk dunia hidup melalui pengalaman yang serupa. Bagaimana kehidupan setelah krisis ini berakhir? Adakah anda optimis? Alam semula jadi merebut kembali ruang dari tempat-tempat yang semakin dicerobohi oleh manusia. Sekurang-kurangnya burung mempunyai sesuatu untuk dinyanyikan.

ഈ ഫോട്ടോകളിൽ എന്താണ് സംഭവിക്കുന്നതെന്ന് ഞാൻ ആരോടും പറയേണ്ടതില്ല, കാരണം ലോകജനസംഖ്യയിൽ ഭൂരിഭാഗവും സമാനമായ അനുഭവത്തിലൂടെയാണ് ജീവിക്കുന്നത്. ഈ പ്രതിസന്ധി അവസാനിച്ചുകഴിഞ്ഞാൽ ജീവിതം എങ്ങനെയായിരിക്കും? നിങ്ങൾ ശുഭാപ്തി വിശ്വാസിയാണോ? മനുഷ്യർ‌ കൂടുതലായി അതിക്രമിച്ചുകയറിയ സ്ഥലങ്ങളിൽ‌ നിന്നും പ്രകൃതി സ്ഥലങ്ങൾ‌ വീണ്ടെടുക്കുന്നു. പക്ഷികൾക്ക് പാടാൻ എന്തെങ്കിലും ഉണ്ട്.

ī phēāṭṭēākaḷil entāṇ sambhavikkunnatenn ñān ārēāṭuṁ paṟayēṇṭatilla, kāraṇaṁ lēākajanasaṅkhyayil bhūribhāgavuṁ samānamāya anubhavattilūṭeyāṇ jīvikkunnat. ī pratisandhi avasāniccukaḻiññāl jīvitaṁ eṅṅaneyāyirikkuṁ? niṅṅaḷ śubhāpti viśvāsiyāṇēā? manuṣyar‌ kūṭutalāyi atikramiccukayaṟiya sthalaṅṅaḷil‌ ninnuṁ prakr̥ti sthalaṅṅaḷ‌ vīṇṭeṭukkunnu. pakṣikaḷkk pāṭān enteṅkiluṁ uṇṭ.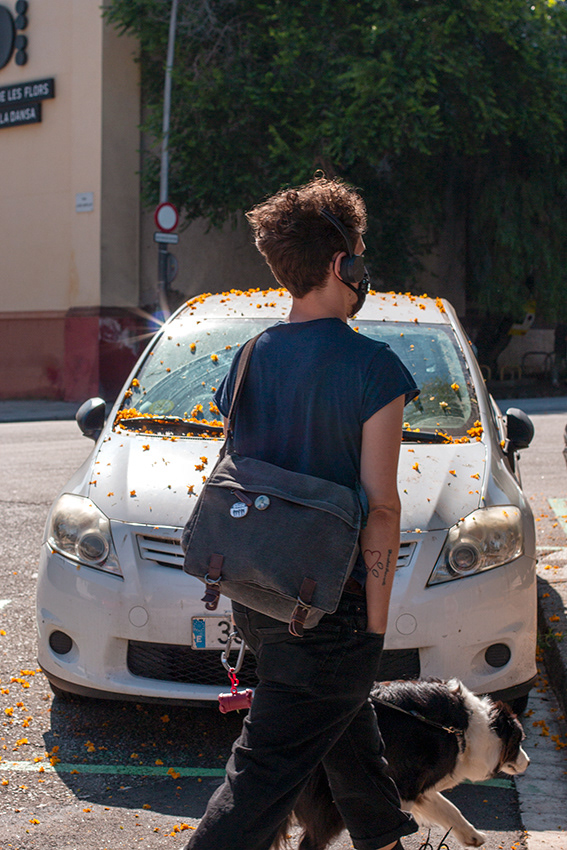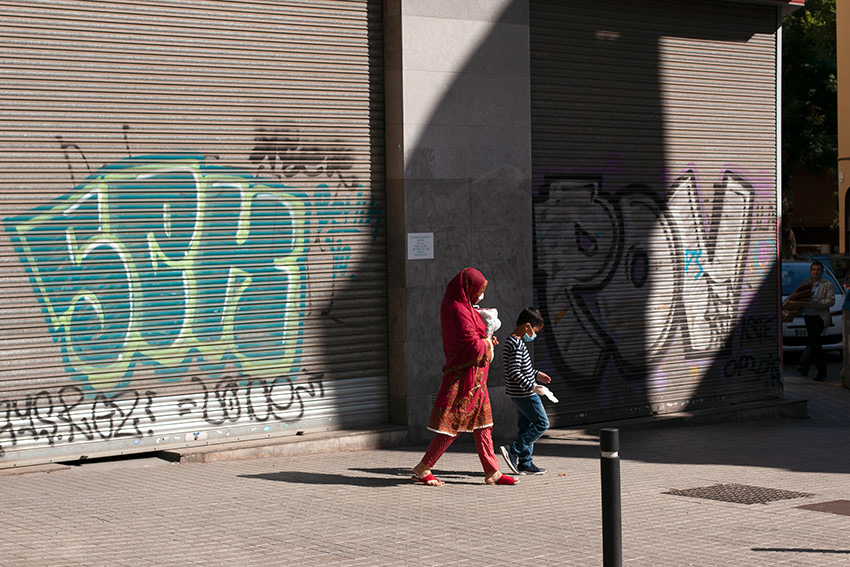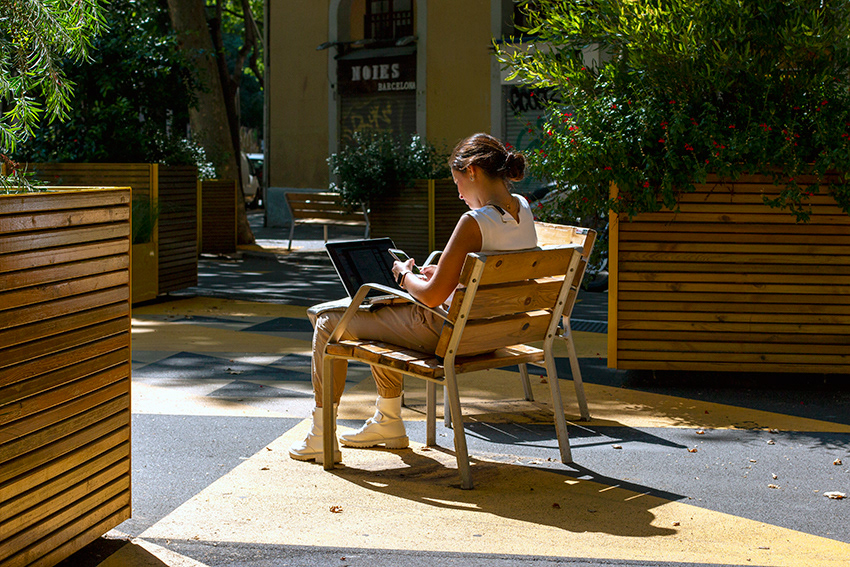 M'għandi għalfejn ngħid lil ħadd dwar dak li qed iseħħ f'dawn ir-ritratti, peress li l-maġġoranza tal-popolazzjoni tad-dinja qed tgħix permezz ta 'esperjenza simili. Kif se tkun il-ħajja wara li din il-kriżi tintemm? Int ottimist? In-natura qiegħda titlob lura l-ispazji lura minn postijiet li l-bnedmin dejjem iżommu fihom. Mill-inqas l-għasafar għandhom xi ħaġa biex ikantaw.

Kaore au e whai korero ki tetahi mo nga mea e tupu ana i enei whakaahua, na te mea ko te nuinga o te taupori o te ao e noho ora ana i roto i nga ahuatanga rite. He aha te ora ka whai ake i muri o te raru o tenei raru? Kei te pai koe? Ko te maakete te whakahoki i nga waahi mai i nga waahi kua piki haere te taangata o te tangata. Ko te iti ake o nga manu ka waiatatia.

या फोटोंमध्ये काय घडत आहे याबद्दल मला कुणाला सांगण्याची गरज नाही, कारण जगातील बहुसंख्य लोक अशाच एका अनुभवातून जगत आहेत. हे संकट संपल्यानंतर आयुष्य कसे असेल? आपण आशावादी आहात का? मानवांनी वाढत्या ठिकाणी अतिक्रमण केले आहे त्या ठिकाणाहून निसर्गाची रिक्त जागा परत मिळवत आहे. कमीतकमी पक्ष्यांविषयी काहीतरी सांगायचे आहे.
Yā phōṭōmmadhyē kāya ghaḍata āhē yābaddala malā kuṇālā sāṅgaṇyācī garaja nāhī, kāraṇa jagātīla bahusaṅkhya lōka aśāca ēkā anubhavātūna jagata āhēta. Hē saṅkaṭa sampalyānantara āyuṣya kasē asēla? Āpaṇa āśāvādī āhāta kā? Mānavānnī vāḍhatyā ṭhikāṇī atikramaṇa kēlē āhē tyā ṭhikāṇāhūna nisargācī rikta jāgā parata miḷavata āhē. Kamītakamī pakṣyānviṣayī kāhītarī sāṅgāyacē āhē.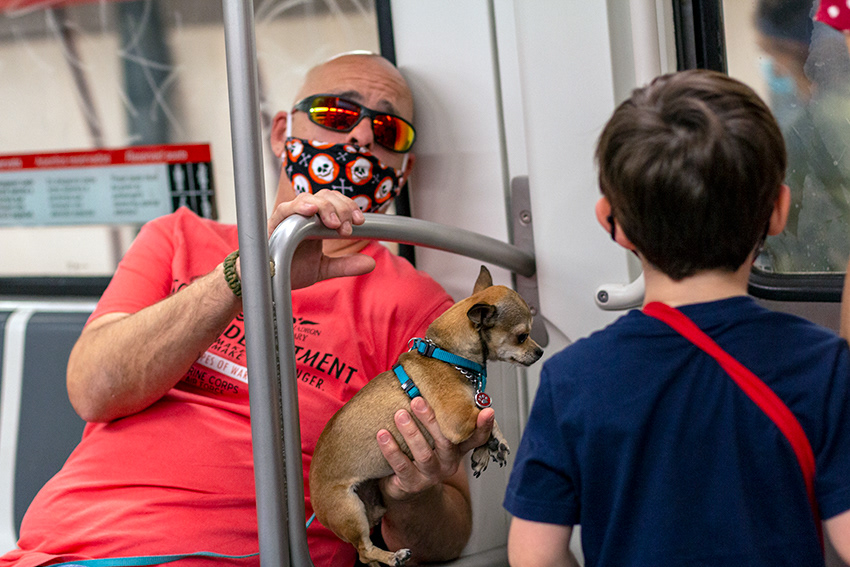 Эдгээр зурган дээр юу болж байгаа талаар би хэнд ч хэлэх шаардлагагүй, учир нь дэлхийн хүн амын дийлэнх нь ижил төстэй туршлагаар амьдарч байна. Энэ хямралыг даван туулсны дараа амьдрал ямар байх вэ? Та өөдрөг үзэлтэй байна уу? Байгаль нь хүн төрөлхтөн олширсон газруудаасаа эргэн тойрон дахь орон зайг сэргээж байна. Ядаж шувууд дуулах хэрэгтэй.
Edgeer zurgan deer yuu bolj baigaa talaar bi khend ch khelekh shaardlagagüi, uchir ni delkhiin khün amyn diilenkh ni ijil töstei turshlagaar amidarch baina. Ene khyamralyg davan tuulsny daraa amidral yamar baikh ve? Ta öödrög üzeltei baina uu? Baigali ni khün törölkhtön olshirson gazruudaasaa ergen toiron dakhi oron zaig sergeej baina. Yadaj shuvuud duulakh kheregtei.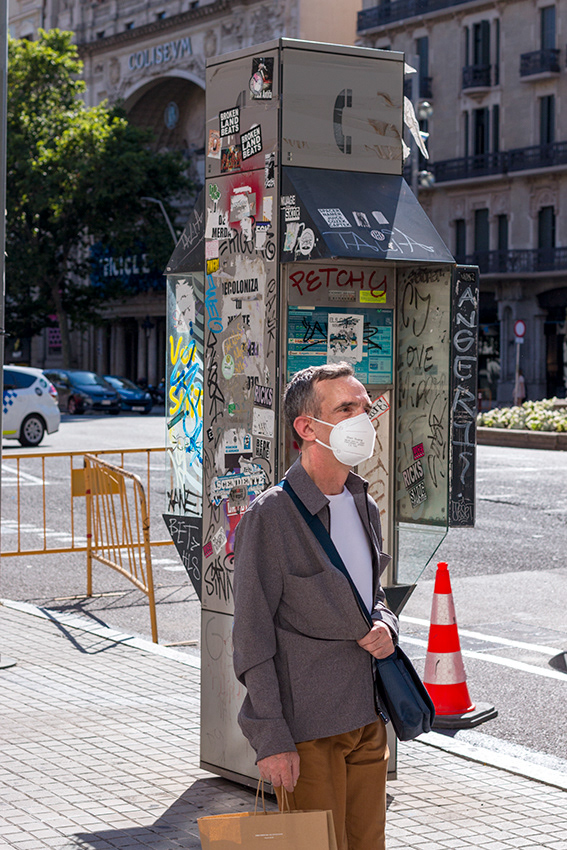 ကမ္ဘာပေါ်ရှိလူအများစုတို့သည်အလားတူအတွေ့အကြုံမျိုးဖြင့်နေထိုင်နေကြသောကြောင့်ဤဓာတ်ပုံများတွင်ဘာတွေဖြစ်နေသလဲဆိုတာကိုကျွန်ုပ်အားမည်သူတစ် ဦး တစ်ယောက်ကိုမျှပြောစရာမလိုပါ။ ဒီအကျပ်အတည်းပြီးတဲ့အခါဘဝဘယ်လိုဖြစ်သွားမလဲ။ မင်းအကောင်းမြင်လား။ သဘာဝတရားသည်လူသားများပိုမိုကျူးကျော်ဝင်ရောက်လာသည့်နေရာများမှနေရာများကိုပြန်လည်ရယူခြင်းဖြစ်သည်။ အနည်းဆုံးငှက်များအကြောင်းကိုသီဆိုဖို့တစ်ခုခုရှိသည်။
kambharpawshi luuaamyarrhcu thoetsai aalarrtuu aatwaeaakyuan myoe hpyang nayhtine naykyasaw kyawwng i dharatpone myarrtwin bhartwayhpyitnaysalell sotarko kyawanoteaarr mai suutait  u  taityoutko myaha pyawwhcarar malopar .  de aakyautaataee pyeetaeaahkar bhaw bhaallo hpyitswarr malell .  mainn aakaunggmyin larr .  sabharwatararr sai luusarrmyarr pomo kyauukyaw wainroutlar sany nayrarmyarr mha nayrarmyarrko pyanlai rayuu hkyinnhpyitsai .  aanaeesone nghaatmyarr aakyaunggko seso hphoet taithkuhku shisai .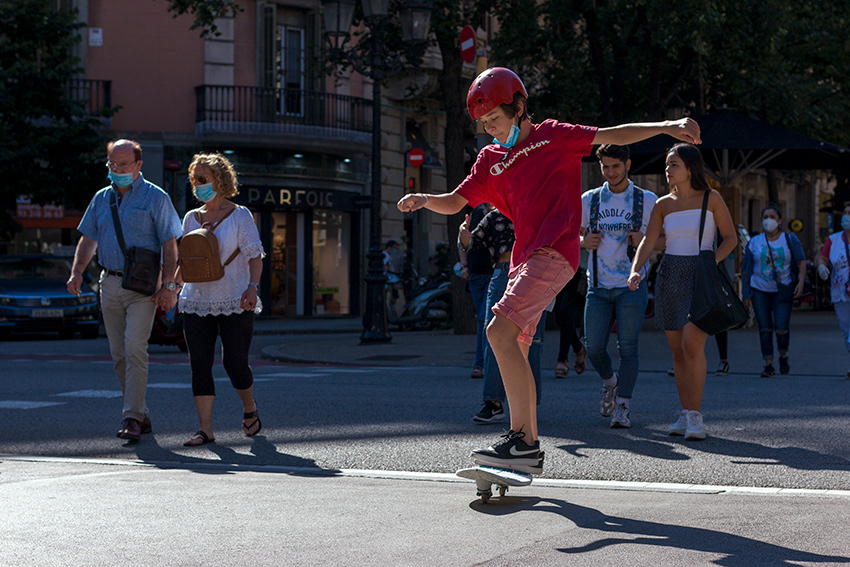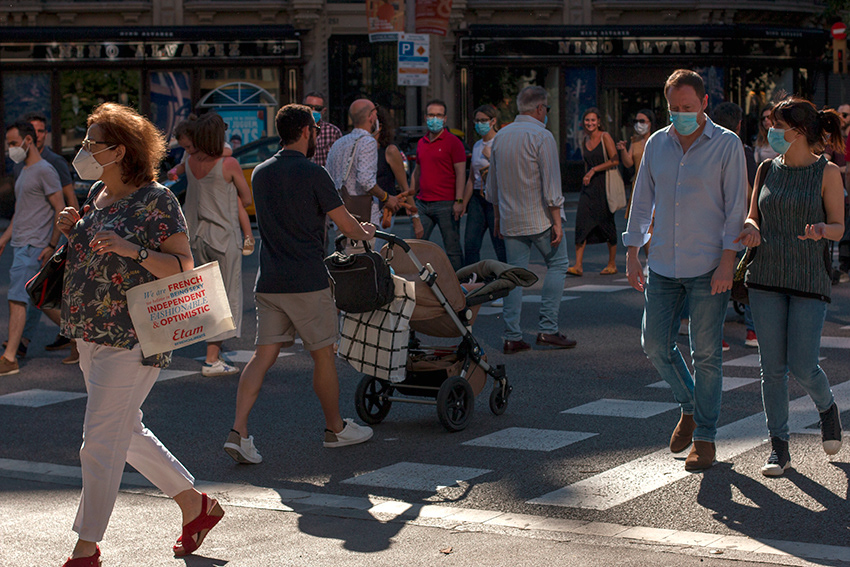 यी फोटाहरूमा के हुँदैछ भनेर मैले कसैलाई भन्नु पर्दैन, किनकि विश्वको अधिकांश जनसंख्या पनि त्यस्तै अनुभवमा बाँचिरहेका छन्। यो संकट समाप्त भएपछि जीवन कस्तो हुनेछ? के तपाई आशावादी हुनुहुन्छ? प्रकृतिले ठाउँहरू पुनः प्राप्त गरिरहेछ जुन मानवले बढ्दै गरेको छ अतिक्रमण। कम्तिमा चराहरूको केहि गाउन केहि छ।
Yī phōṭāharūmā kē hum̐daicha bhanēra mailē kasailā'ī bhannu pardaina, kinaki viśvakō adhikānśa janasaṅkhyā pani tyastai anubhavamā bām̐cirahēkā chan. Yō saṅkaṭa samāpta bha'ēpachi jīvana kastō hunēcha? Kē tapā'ī āśāvādī hunuhuncha? Prakr̥tilē ṭhā'um̐harū punaḥ prāpta garirahēcha juna mānavalē baḍhdai garēkō cha atikramaṇa. Kamtimā carāharūkō kēhi gā'una kēhi cha.

Jeg trenger ikke å fortelle noen om hva som skjer på disse bildene, ettersom majoriteten av verdens befolkning lever gjennom en lignende opplevelse. Hvordan vil livet se ut etter at krisen er over? Er du optimistisk? Naturen gjenvinner rom tilbake fra steder som mennesker i økende grad har innhentet. I det minste har fuglene noe å synge om.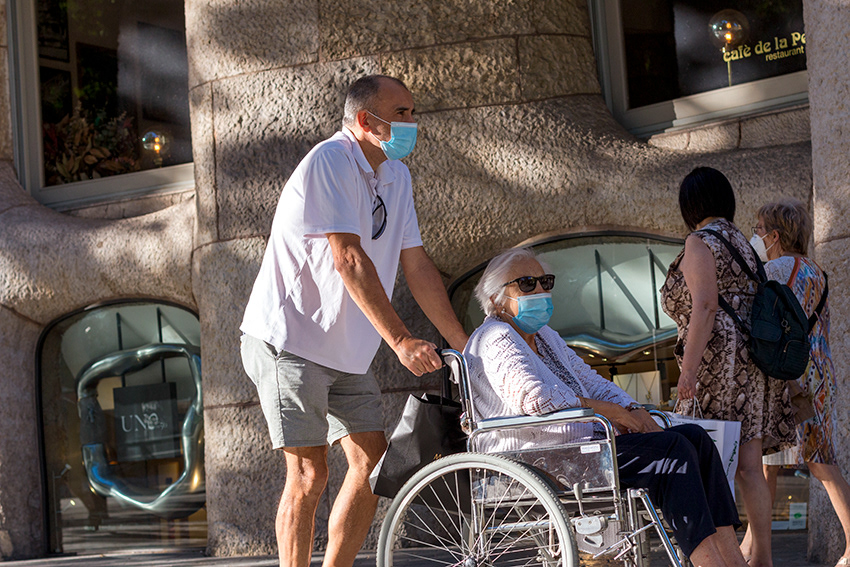 ଏହି ଫଟୋଗୁଡ଼ିକରେ କ'ଣ ଘଟୁଛି ସେ ବିଷୟରେ ମୋତେ କାହାକୁ କହିବାକୁ ପଡିବ ନାହିଁ, କାରଣ ବିଶ୍ population ର ଅଧିକାଂଶ ଲୋକ ସମାନ ଅନୁଭୂତି ଦେଇ ଜୀବନଯାପନ କରୁଛନ୍ତି | ଏହି ସଙ୍କଟ ସମାପ୍ତ ହେବା ପରେ ଜୀବନ କ'ଣ ହେବ? ଆପଣ ଆଶାବାଦୀ କି? ପ୍ରକୃତି ସେହି ସ୍ଥାନଗୁଡିକରୁ ପୁନର୍ବାର ସ୍ଥାନଗୁଡିକ ପୁନରୁଦ୍ଧାର କରୁଛି ଯେଉଁଠାରେ ମଣିଷମାନେ ଅଧିକରୁ ଅଧିକ ଏନକାଉଣ୍ଟର କରିଛନ୍ତି | ଅନ୍ତତ least ପକ୍ଷେ ପକ୍ଷୀମାନଙ୍କ ବିଷୟରେ କିଛି ଗାଇବାକୁ ଅଛି |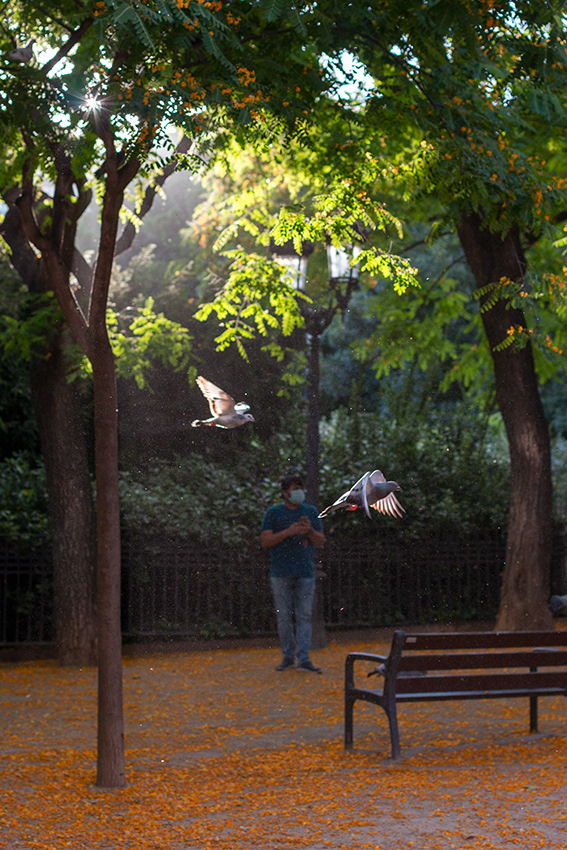 زه باید هیچا ته د دې په اړه څه ونه ویلم چې پدې عکسونو کې څه پیښیږي ، ځکه چې د نړۍ اکثریت وګړي د ورته تجربې له لارې ژوند کوي. د دې بحران پای ته رسیدو وروسته به ژوند څنګه وي؟ ایا تاسو خوشبین یاست؟ طبیعت له هغه ځایونو څخه ځایونه بيرته ترلاسه کوي چې انسانان یې په زیاتیدونکي توګه په کې تجاوز کوي. لږترلږه الوتونکي د سندرې ویلو لپاره څه لري.

لازم نیست که در مورد آنچه در این عکسها اتفاق می افتد ، به کسی بگویم ، زیرا اکثر مردم جهان با تجربه مشابه زندگی می کنند. زندگی پس از پایان این بحران چگونه خواهد بود؟ خوش بین هستید؟ طبیعت از مکانهایی که انسان به طور فزاینده ای به آن دست زده است ، مکانهایی را باز می گرداند. حداقل پرندگان چیزی برای آواز خواندن دارند.

As of 15 June 2020, 75% of the Spanish population was on phase 3 and several provinces entered the "new normality" phase.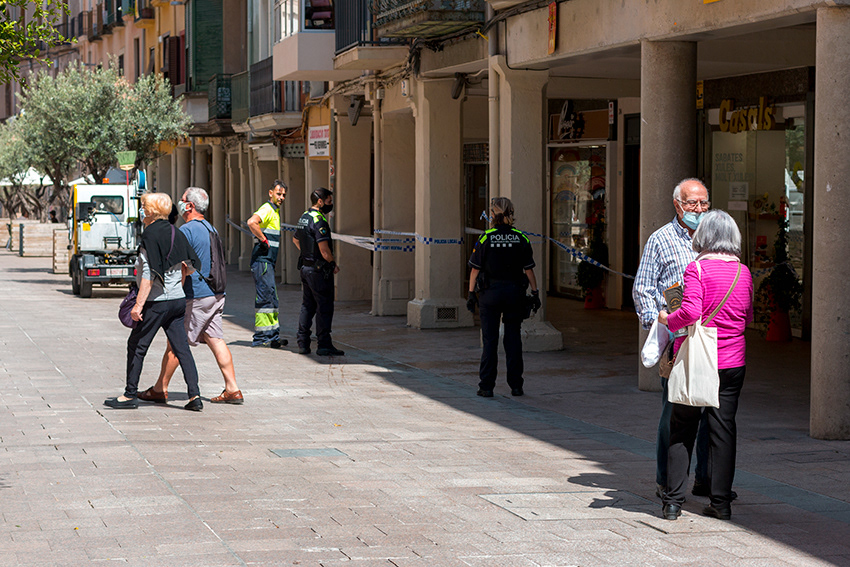 Nie muszę nikomu mówić o tym, co dzieje się na tych zdjęciach, ponieważ większość światowej populacji przeżywa podobne doświadczenia. Jak będzie wyglądać życie po zakończeniu kryzysu? Czy jesteś optymistą? Natura odzyskuje przestrzenie z miejsc, do których coraz bardziej wkraczali ludzie. Przynajmniej ptaki mają o czym śpiewać.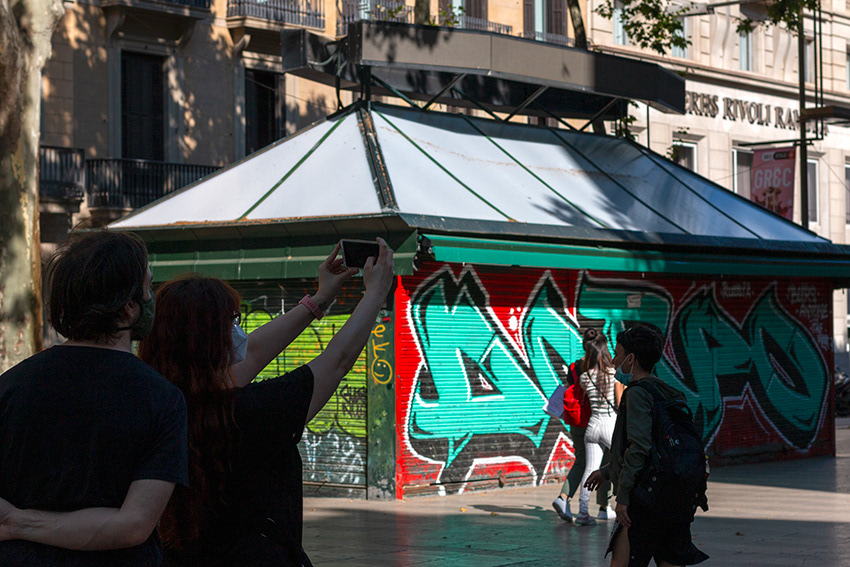 Não preciso contar a ninguém sobre o que está acontecendo nessas fotos, pois a maioria da população do mundo vive uma experiência semelhante. Como será a vida depois que a crise acabar? Você está otimista? A natureza está recuperando espaços de lugares em que os seres humanos têm cada vez mais invadido. Pelo menos os pássaros têm algo para cantar.

ਮੈਨੂੰ ਇਨ੍ਹਾਂ ਫੋਟੋਆਂ ਵਿੱਚ ਕੀ ਹੋ ਰਿਹਾ ਹੈ ਇਸ ਬਾਰੇ ਕਿਸੇ ਨੂੰ ਦੱਸਣ ਦੀ ਜ਼ਰੂਰਤ ਨਹੀਂ ਹੈ, ਕਿਉਂਕਿ ਵਿਸ਼ਵ ਦੀ ਬਹੁਗਿਣਤੀ ਇਕੋ ਜਿਹੇ ਤਜ਼ਰਬੇ ਨਾਲ ਜੀ ਰਹੀ ਹੈ. ਇਸ ਸੰਕਟ ਦੇ ਖ਼ਤਮ ਹੋਣ ਤੋਂ ਬਾਅਦ ਜ਼ਿੰਦਗੀ ਕਿਸ ਤਰ੍ਹਾਂ ਦੀ ਹੋਵੇਗੀ? ਕੀ ਤੁਸੀਂ ਆਸ਼ਾਵਾਦੀ ਹੋ? ਕੁਦਰਤ ਉਨ੍ਹਾਂ ਥਾਵਾਂ ਤੋਂ ਖਾਲੀ ਥਾਵਾਂ 'ਤੇ ਮੁੜ ਦਾਅਵਾ ਕਰ ਰਹੀ ਹੈ ਜਿਥੇ ਮਨੁੱਖਾਂ ਨੇ ਵੱਧ ਰਹੇ ਹਨ ਘੇਰ. ਘੱਟੋ ਘੱਟ ਪੰਛੀਆਂ ਕੋਲ ਗਾਉਣ ਲਈ ਕੁਝ ਹੈ.
Mainū inhāṁ phōṭō'āṁ vica kī hō rihā hai isa bārē kisē nū dasaṇa dī zarūrata nahīṁ hai, ki'uṅki viśava dī bahugiṇatī ikō jihē tazarabē nāla jī rahī hai. Isa sakaṭa dē ḵẖatama hōṇa tōṁ bā'ada zidagī kisa tar'hāṁ dī hōvēgī? Kī tusīṁ āśāvādī hō? Kudarata unhāṁ thāvāṁ tōṁ khālī thāvāṁ'tē muṛa dā'avā kara rahī hai jithē manukhāṁ nē vadha rahē hana ghēra. Ghaṭō ghaṭa pachī'āṁ kōla gā'uṇa la'ī kujha hai.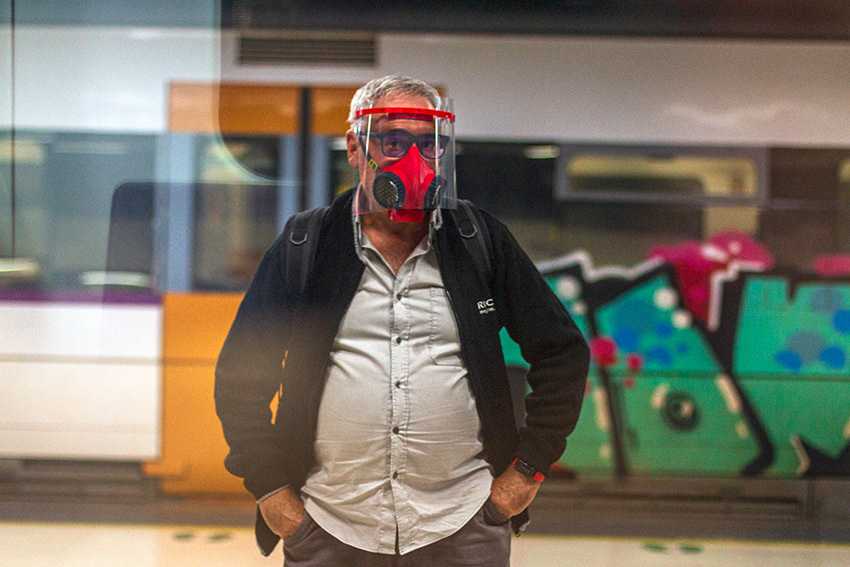 Nu trebuie să spun nimănui despre ce se întâmplă în aceste fotografii, deoarece majoritatea populației lumii trăiește printr-o experiență similară. Cum va fi viața după terminarea acestei crize? Ești optimist? Natura recuperează spațiile înapoi din locuri pe care oamenii le-au ocupat din ce în ce mai mult. Cel puțin păsările au ceva de cântat.

The state of alarm expired at midnight of Sunday 21 June, and Spain entered a "new normality" phase, in which restrictions such as maximum occupancy in shops are handled by each autonomous community independently. At the state level, the government maintained the obligation to wear masks in public transportation and all other places where a minimum distance of 1.5 meters cannot be maintained; the government also opened all internal borders among autonomous communities as well as the land border with France, and resumed international flights with other European Union countries and the United Kingdom.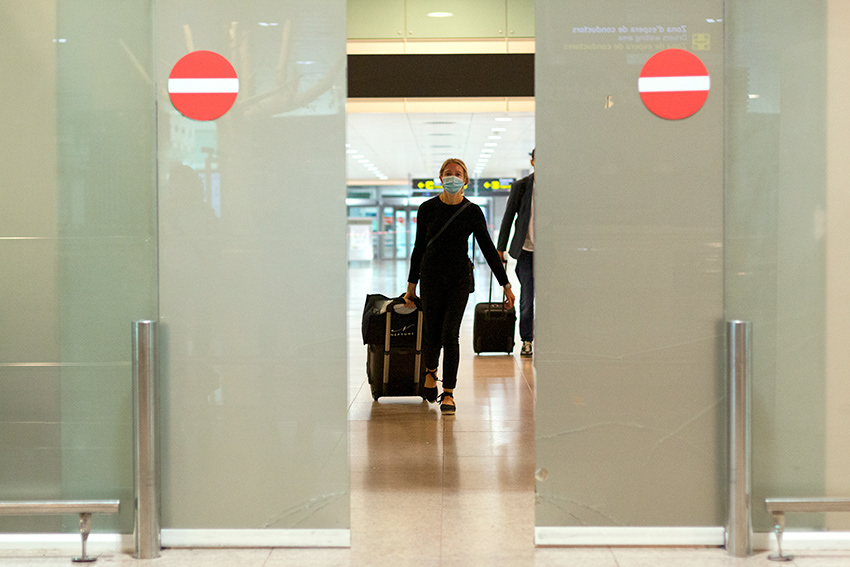 Мне не нужно никому рассказывать о том, что происходит на этих фотографиях, поскольку большинство населения мира переживает аналогичный опыт. Какой будет жизнь после того, как этот кризис закончится? Вы оптимистичны? Природа восстанавливает места из мест, куда люди все чаще вторгаются. По крайней мере, птицам есть о чем петь.
Mne ne nuzhno nikomu rasskazyvat' o tom, chto proiskhodit na etikh fotografiyakh, poskol'ku bol'shinstvo naseleniya mira perezhivayet analogichnyy opyt. Kakoy budet zhizn' posle togo, kak etot krizis zakonchitsya? Vy optimistichny? Priroda vosstanavlivayet mesta iz mest, kuda lyudi vse chashche vtorgayutsya. Po krayney mere, ptitsam yest' o chem pet'.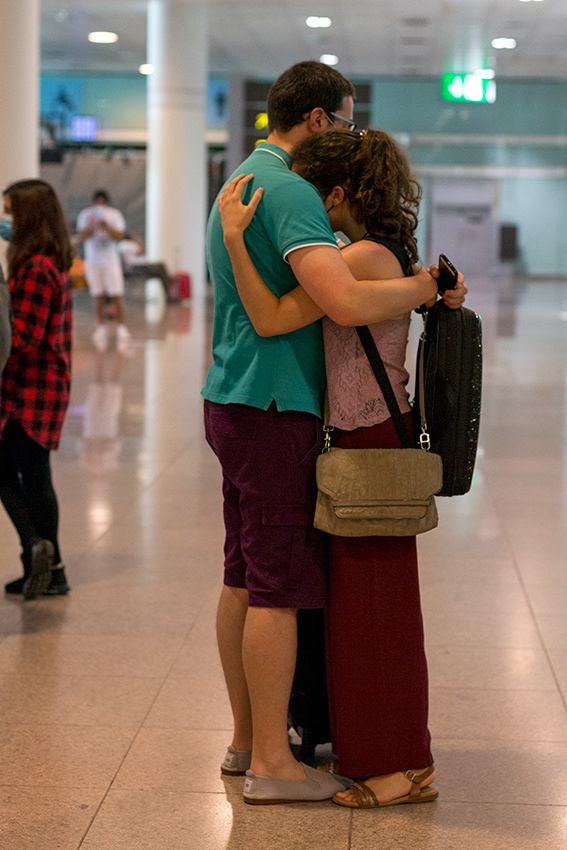 If you see any errors in your language email me and I'll be happy to correct them; robbiekavanagh@outlook.com